Amazon Prime Day is winding down, but you can still score great deals on gaming PCs and more traditional desktop machines. You'll need to be a Prime member to take advantage of these steep discounts. If you aren't a member already, check out our guide for how to get Amazon Prime for free.
This year, we're seeing a lot of great deals for desktop computers, particularly gaming PCs, and all-in-ones. Along with the deals from the bigger names such as Acer and Alienware, smaller names such as SkyTech and iBuyPower are also offering discounts. Other retailers have jumped in on the Prime Day action and some of the best desktop PC deals can actually be found outside of Amazon, so we've included those deals too. Sure, it may be "Amazon Prime Day," but why not save yourself some money by taking advantage of a great deal from Adorama or Dell directly.
Prime Day computer deals
Alienware Aurora R10
1
From: Dell
Was: $2,089.99
Now:
$1,399.99
(33%)
Grab yourself a steeply discounted midrange Alienware Aurora R10 with this deal. It comes with a Ryzen 7 5800X, RTX 3060, 16GB RAM, 512GB SSD, and a 1TB SATA drive.
Yeyian Katana R02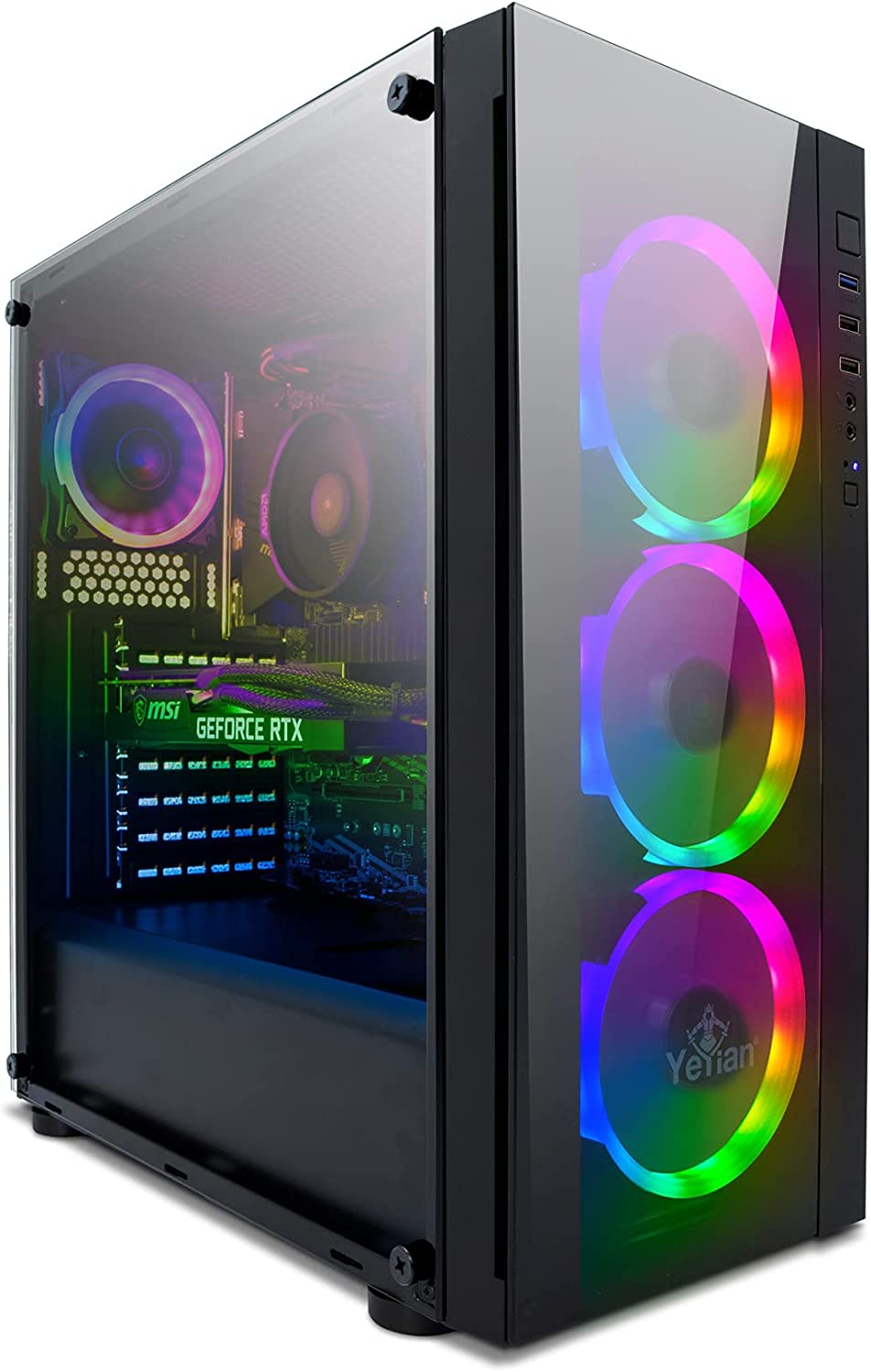 2
From: Amazon
Was: $1,999.00
Now:
$1,449.00
(28%)
A solid mid-level build tricked out with tons of RGB. This Yeyian Katana R02 has a Ryzen 5 5600X, RTX 3070, 16GB RAM, and a 1TB NVMe SSD.
CyberPowerPC Gamer Xtreme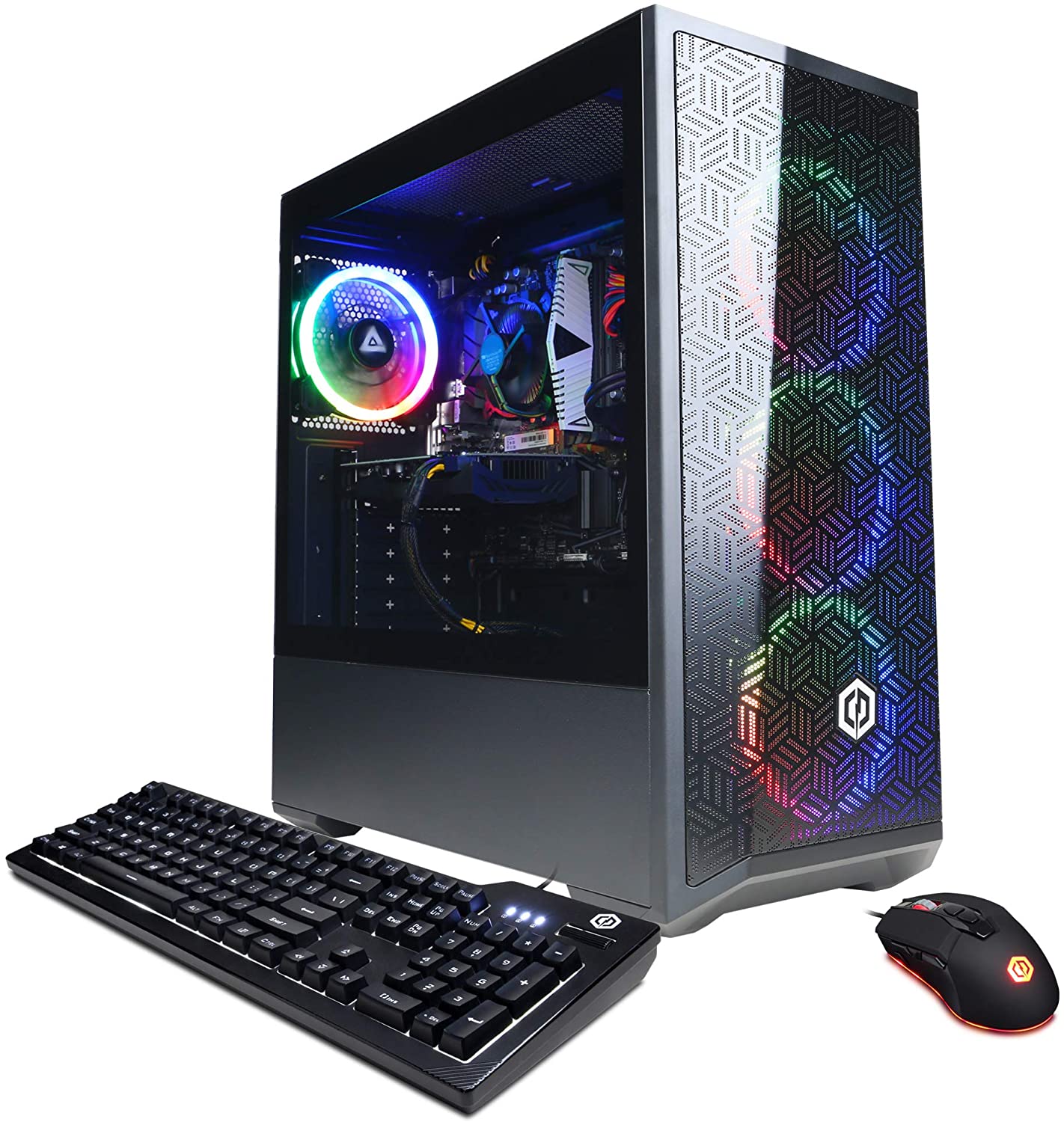 3
From: Amazon
Was: $1,029.99
Now:
$749.99
(27%)
Looking for a great deal on an entry level gaming machine? This CyberPowerPC Gamer Xtreme will get you started with an Intel i3-12100F, RX 6500 XT, 8GB RAM, and a 500GB NVMe SSD.
ABS Legend Gaming PC
4
From: Newegg
Was: $5,199.99
Now:
$3,879.99
(25%)
Looking to break the bank for a top of the line gaming PC? Look no further than this stellar deal. The ABS Legend Gaming PC comes stacked with an Intel i9-12900K, RTX 3090, 32GB RAM, and a 2TB NVMe SSD.
SkyTech Shadow 3.0 Gaming Computer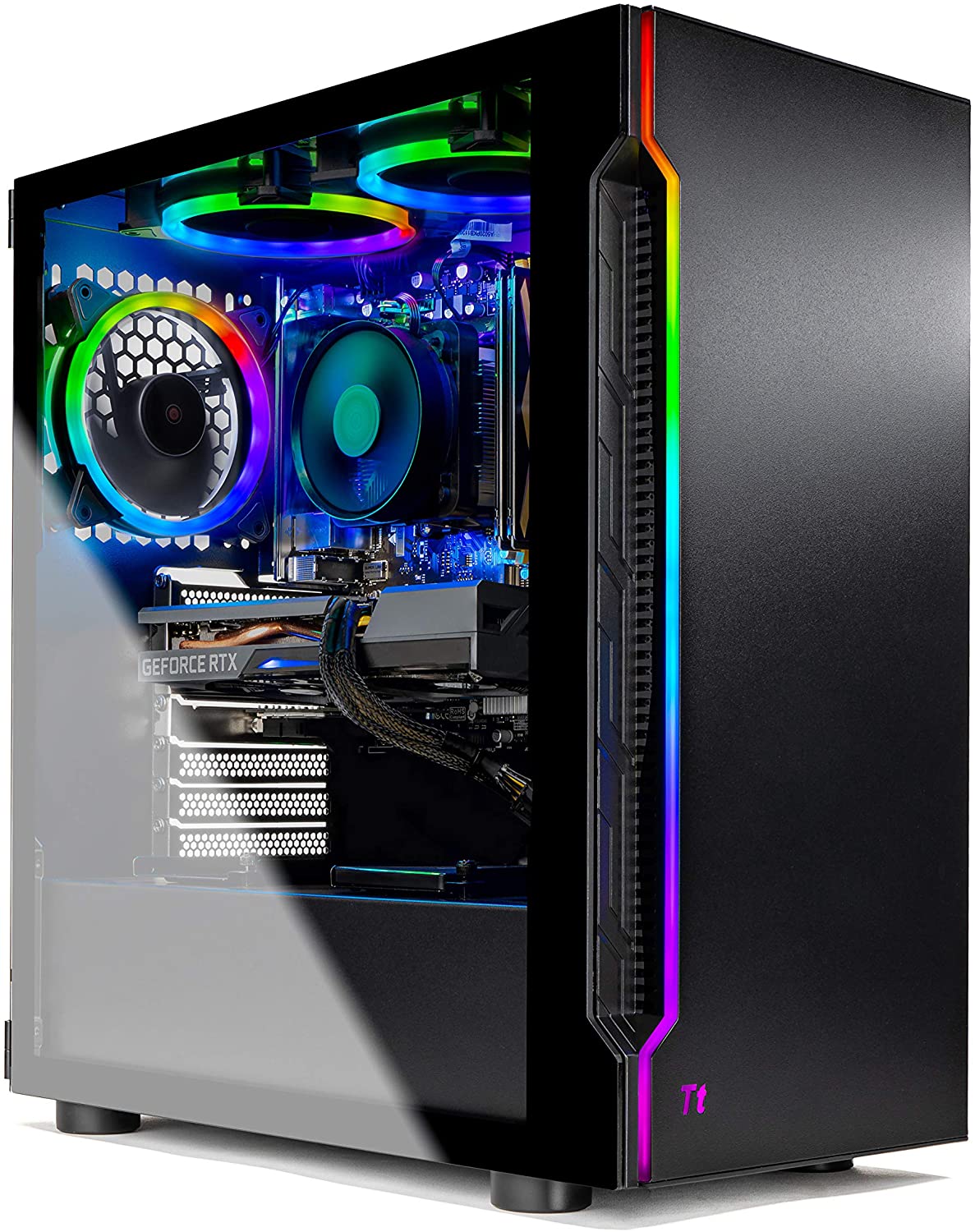 5
From: Amazon
Was: $1,599.99
Now:
$1,199.99
(25% off)
SkyTech is throwing out the deals this year! This desktop sports a Ryzen 5 3600, RTX 3060, 16GB RAM, and a 1 TB SSD. It also has a sleek black case with 3 RGB fans.
iBuyPower Trace5MR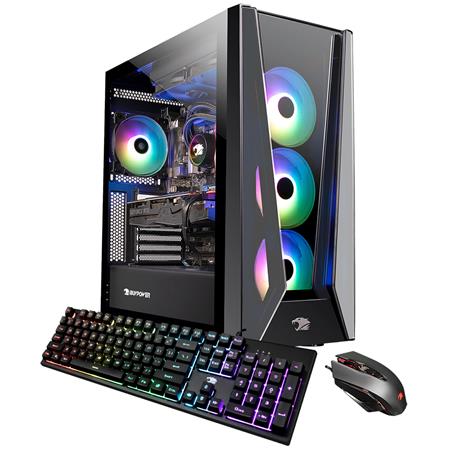 6
From: Adorama
Was: $3,199.00
Now:
$2,499.00
(22%)
The iBuyPower Trace5MR comes loaded with a Core i7-11700KF, RTX 3080, 16GB RAM, and 1TB SSD. It also has liquid cooling installed to help keep everything running silently and efficiently.
XPS Desktop
7
From: Dell
Was: $2,449.99
Now:
$1,799.99
(26%)
While it might not look like a standard gaming computer, this Dell XPS has the specs to handle all of your AAA titles. It comes equipped with an Intel i9-11900, GeForce 3070, 32GB RAM, and 1TB SSD plus 1TB HDD.
Inspiron 24 5000 Silver All-In-One
8
From: Dell
Was: $679.99
Now:
$529.99
(22%)
This all-in-one system comes with an 11th Gen Intel Core i3, 8GB RAM, 256GB SSD, Intel UHD integrated graphics, and Windows 11. The screen is 23.8″ with a 1080p 60Hz display with a built-in webcam.
Acer Aspire C27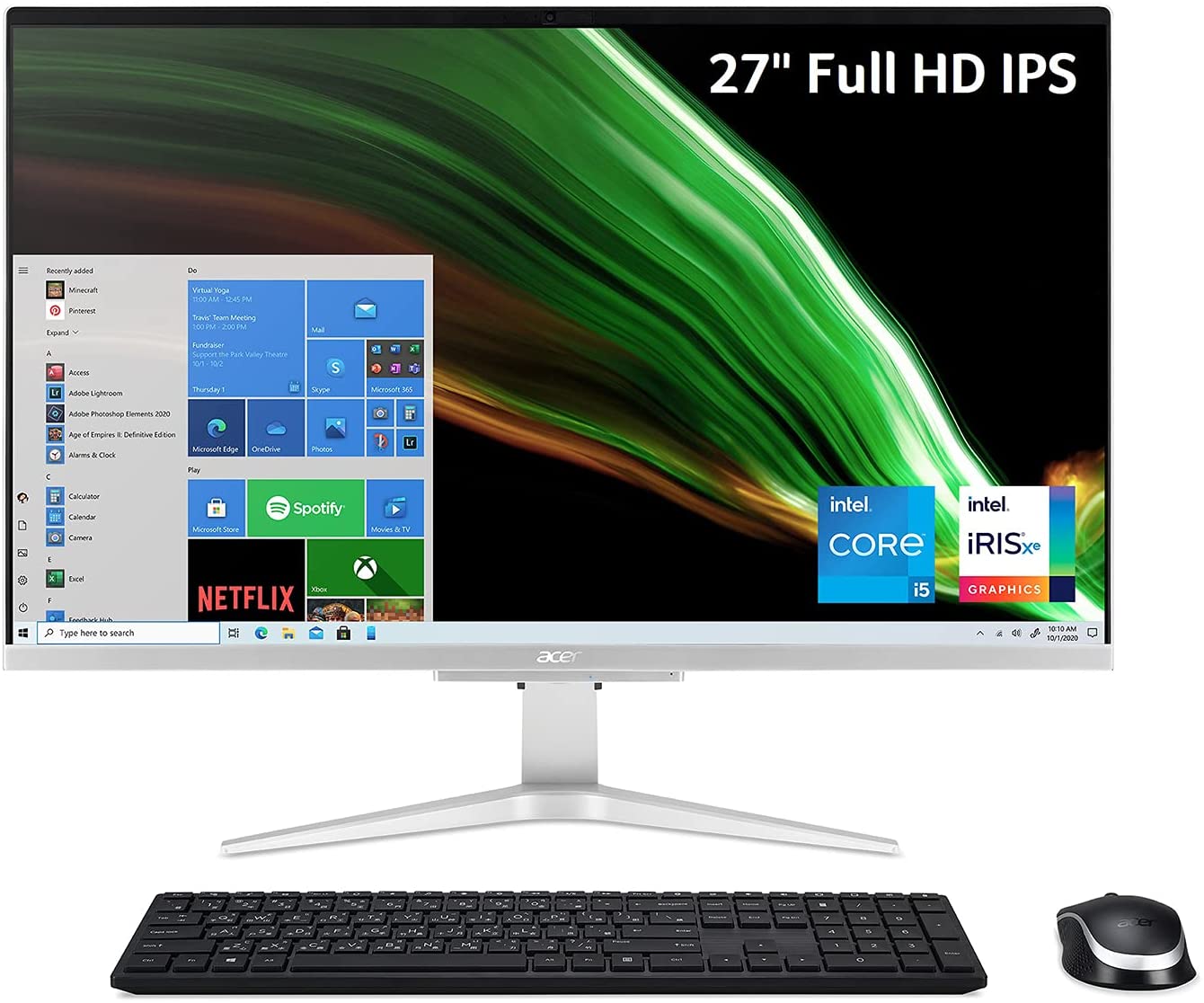 9
From: Amazon
Was: $901.98
Now:
$719.99
(20%)
The Acer Aspire C27 is a great option for a family computer. It is a 27-inch all-in-one with an Intel Core i5-1135G7, Intel Iris Xe integrated graphics, 12GB RAM, and a 512GB SSD.
Skytech Prism II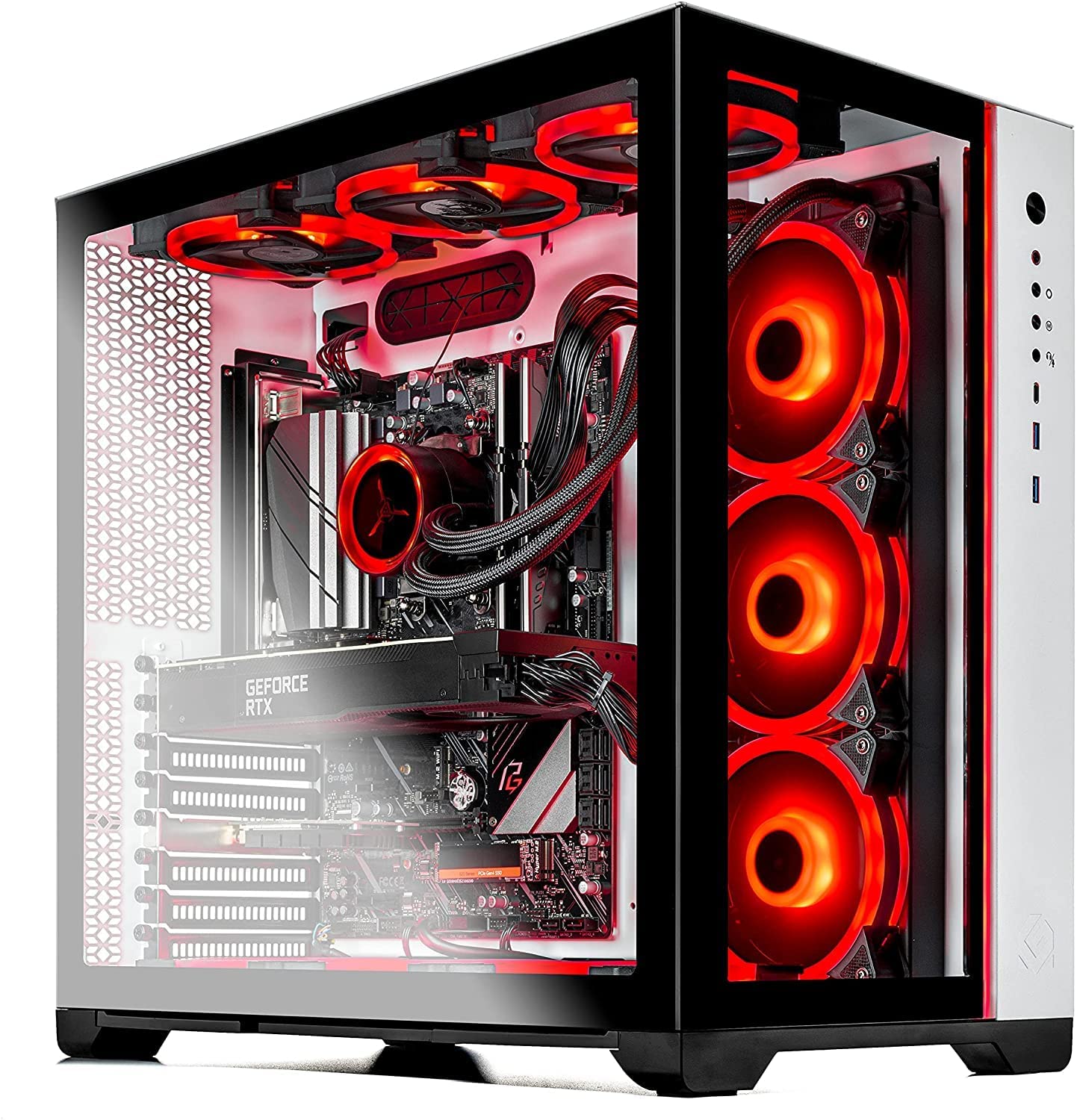 10
From: Amazon
Was: $3,099.99
Now:
$2,599.99
(16%)
The tricked out Skytech Prism II is at a decent discount this Prime day. Its high-end components include a Ryzen 7 5800X, RTX 3080, 16GB RAM, and 1 TB NVMe SSD.