Each month, the programmers at the Criterion Channel produce incredible line-ups for their subscribers. For June, the Channel will feature films from Billy Wilder, Terence Davies, Fronza Woods, and more!
Below you'll find the programming schedule for the month, along with a complete list of titles that Criterion has in store for us. Don't forget to check the Criterion Channel's main page regularly though, as they occasionally will drop surprises that aren't included in the official press release.
Don't subscribe yet? Start a 14-day free trial
TOP STORIES
Premiering June 1
100 Years of Judy Garland
Has there ever been so much talent concentrated in one human being? Both a powerhouse singer and an actor of staggering emotional range, Judy Garland was the consummate entertainer, a born-in-a-trunk show-business lifer who grew up before the eyes of America and who could embody girl-next-door innocence, vivacious vitality, and tremulous vulnerability with equal conviction. The combination of her dazzling talent and tragic offscreen struggles endeared her to a generation of gay fans—and one hundred years after her birth, Garland remains the most famous musical leading lady in the history of Hollywood. This selection of the beloved MGM films that defined her early career—including collaborations with her frequent costars Mickey Rooney (Girl Crazy) and Gene Kelly (For Me and My Gal, Summer Stock) and director and husband Vincente Minnelli (Meet Me in St. Louis, The Pirate)—celebrates the awe-inspiring artistry of a once-in-a-generation performer.
Babes in Arms, Busby Berkeley, 1939
Ziegfeld Girl, Robert Z. Leonard, 1941
For Me and My Gal, Busby Berkeley, 1942
Girl Crazy, Norman Taurog, 1943
Presenting Lily Mars, Norman Taurog, 1943
Meet Me in St. Louis, Vincente Minnelli, 1944
The Clock, Vincente Minnelli, 1945
The Harvey Girls, George Sidney, 1946
Easter Parade, Charles Walters, 1948
The Pirate, Vincente Minnelli, 1948
In the Good Old Summertime, Robert Z. Leonard, 1949
Summer Stock, Charles Walters, 1950
Microbudget Movies
No budget? No problem! Short on cash but flush with inspiration, these resourceful filmmakers prove that passion and creative vision can turn scarcity into opportunity. From the ultimate in B-noir sleaze (Detour) to counterculture sensations from the indie underground (Sweet Sweetback's Baadasssss Song, Eraserhead) to early masterpieces from celebrated international auteurs like Chantal Akerman (Je tu il elle), David Lynch (Eraserhead), Jim Jarmusch (Stranger Than Paradise), Richard Linklater (Slacker), and Jia Zhangke (Xiao Wu), the films in this collection—all made for $150,000 or less—make a little go a long way, refusing to let their shoestring budgets hamper their artistic invention.
Detour, Edgar G. Ulmer, 1945
Pather Panchali, Satyajit Ray, 1955
Shadows, John Cassavetes, 1959
Carnival of Souls, Herk Harvey, 1962
Chafed Elbows, Robert Downey Sr., 1966
The Shooting, Monte Hellman, 1966
Night of the Living Dead, George A. Romero, 1968
Symbiopsychotaxiplasm: Take One, William Greaves, 1968
Multiple Maniacs, John Waters, 1970
Maidstone, Norman Mailer, 1970
Wanda, Barbara Loden, 1970
The Honeymoon Killers, Leonard Kastle, 1970
Sweet Sweetback's Baadasssss Song, Melvin Van Peebles, 1971
Duvidha, Mani Kaul, 1973
Je tu il elle, Chantal Akerman, 1974
Eraserhead, David Lynch, 1977
The Whole Shootin' Match, Eagle Pennell, 1978
Permanent Vacation, Jim Jarmusch, 1980
Chan Is Missing, Wayne Wang, 1982
Smithereens, Susan Seidelman, 1982
Stranger Than Paradise, Jim Jarmusch, 1984
Bless Their Little Hearts, Billy Woodberry, 1984
Mala Noche, Gus Van Sant, 1985
Border Radio, Allison Anders, Dean Lent, and Kurt Voss, 1987
Slacker, Richard Linklater, 1990
Man Bites Dog, Rémy Belvaux, André Bonzel, and Benoît Poelvoorde, 1992
Clean, Shaven, Lodge Kerrigan, 1993
Xiao Wu, Jia Zhangke, 1997
Following, Christopher Nolan, 1998
In Vanda's Room, Pedro Costa, 2000
Frownland, Ronald Bronstein, 2007
Buzzard, Joel Potrykus, 2014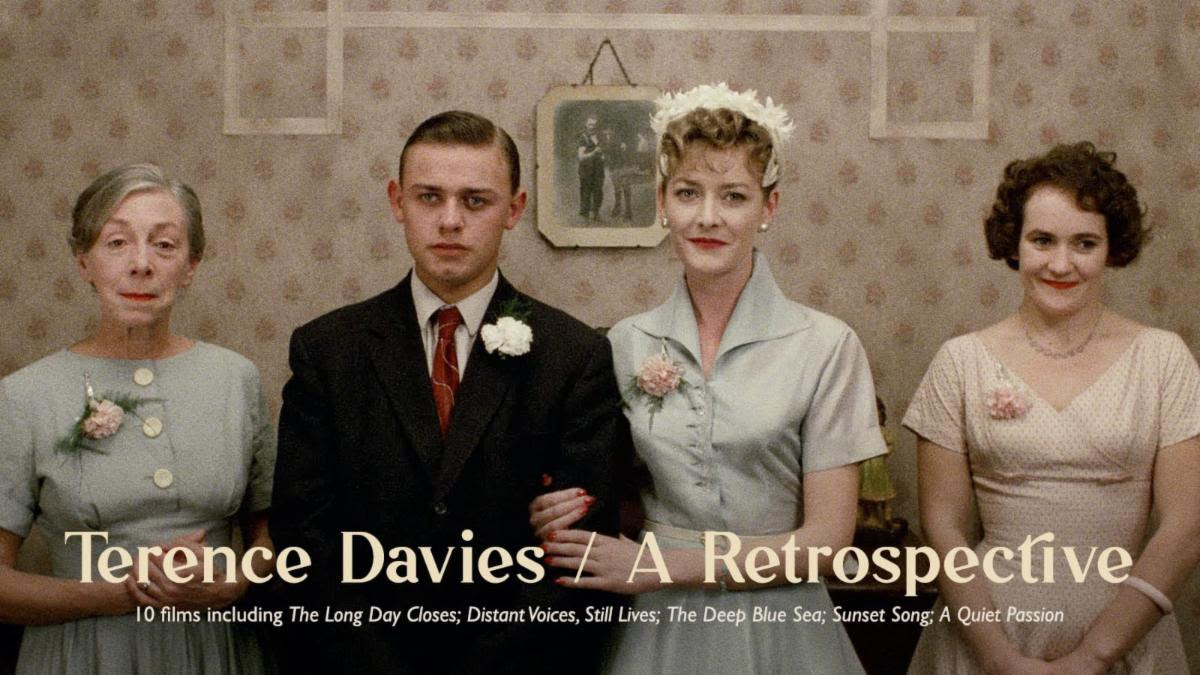 Terence Davies: A Retrospective
Featuring the exclusive streaming premiere of The Terence Davies Trilogy
The supreme rhapsodist of contemporary British cinema, Terence Davies began his career by transmitting his own experiences of growing up gay in the Liverpool of the 1950s and '60s onto film, weaving pain, nostalgia, domestic strife, cinema love, Catholic guilt, and repressed desire into exquisitely evocative masterpieces like The Terence Davies Trilogy (comprising the shorts Children, Madonna and Child, and Death and Transfiguration); Distant Voices, Still Lives; and The Long Day Closes, which eschewed traditional narrative structure in favor of mood and sense-memory impressionism. Davies's acute emotional sensitivity remains no less piercing when applied to stories of women colliding against the social forces of their time, as seen in the sublime romantic drama The Deep Blue Sea and the stirring Emily Dickinson biography A Quiet Passion, which feature revelatory performances from Rachel Weisz and Cynthia Nixon respectively.
Children, 1976
Madonna and Child, 1980
Death and Transfiguration, 1983
Distant Voices, Still Lives, 1988
The Long Day Closes, 1992
The Neon Bible, 1995
Of Time and the City, 2008
The Deep Blue Sea, 2011
Sunset Song, 2015*
A Quiet Passion, 2016
*Available July 1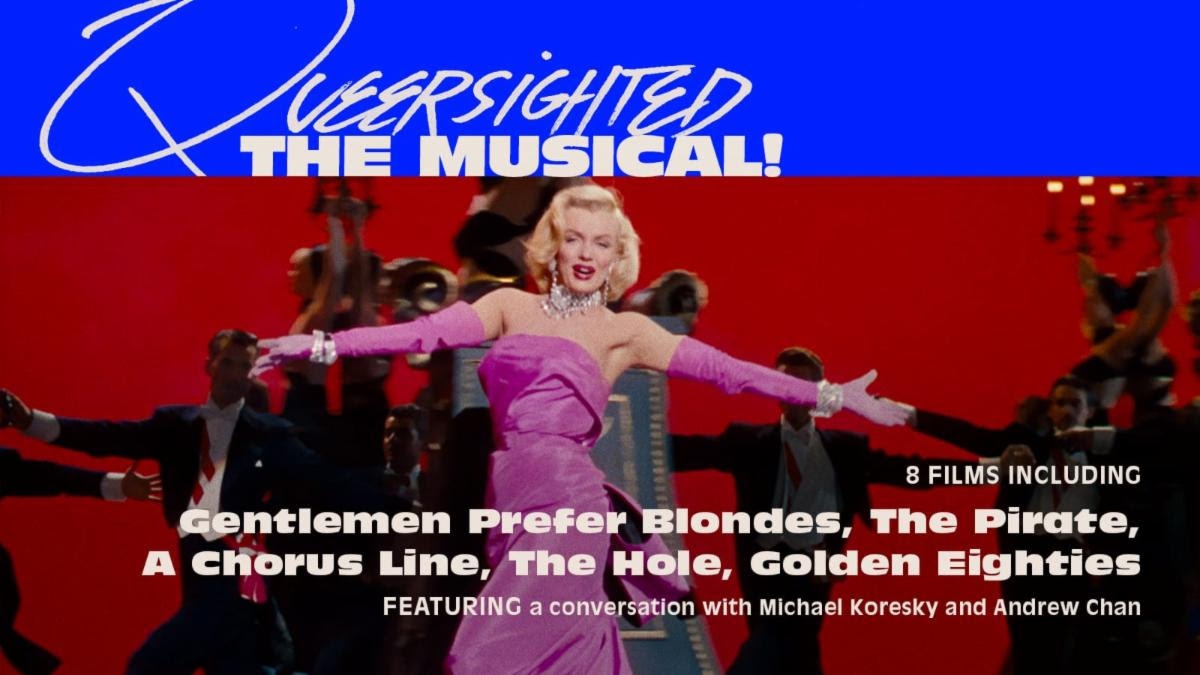 Queersighted: The Musical!
Featuring a conversation between series programmer Michael Koresky and Criterion web editor Andrew Chan
There is an assumption—or, often, a stereotype—that the musical is an inherently gay genre. The strange reality is that, in terms of characters and themes, queer representation is historically quite scarce within the film musical, a genre that largely revolves around heterosexual romance. In this edition of Queersighted, host Michael Koresky and special guest Andrew Chan, editor of Criterion's online magazine, Current, discuss a selection of tuneful standouts—from the golden age of Hollywood to deconstructed French homage to Taiwanese experimentation—that queer the movie-musical form, whether through subtext, via thrilling subversion, or by virtue of the queer auteurs behind them.
The Pirate, Vincente Minnelli, 1948
Gentlemen Prefer Blondes, Howard Hawks, 1953
The Young Girls of Rochefort, Jacques Demy, 1967
Original Cast Album: "Company," D. A. Pennebaker, 1970
Victor/Victoria, Blake Edwards, 1982
A Chorus Line, Richard Attenborough, 1985
Golden Eighties, Chantal Akerman, 1986
The Hole, Tsai Ming-liang, 1998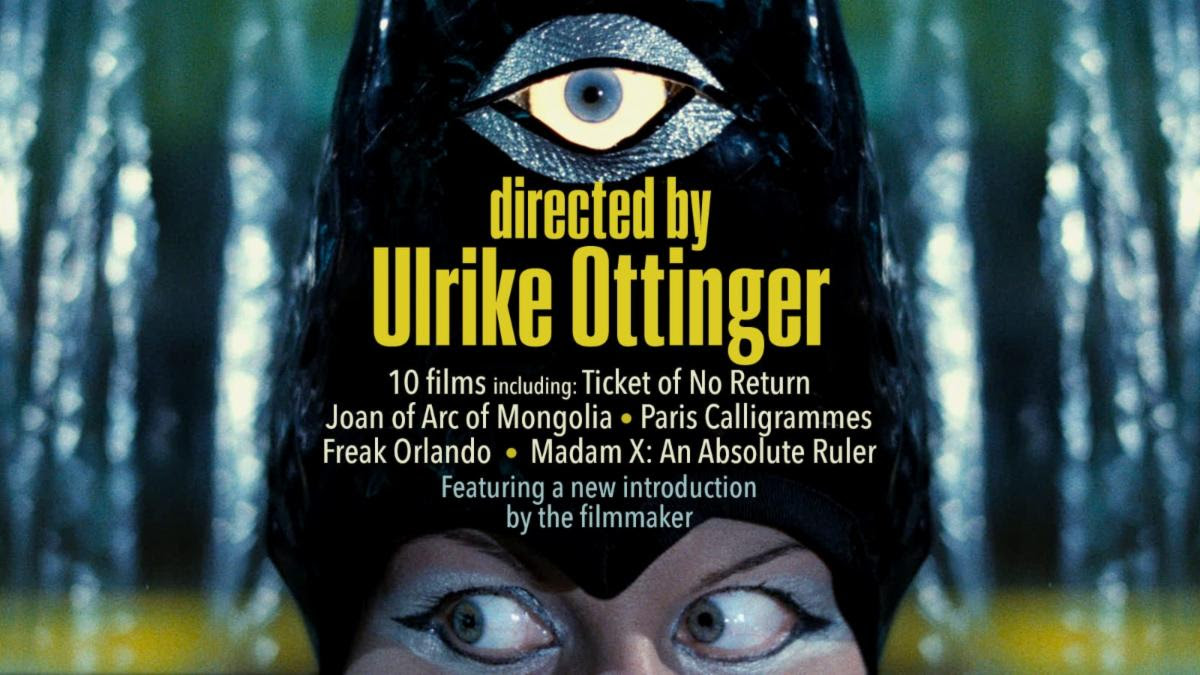 Directed by Ulrike Ottinger
Featuring a new introduction by the filmmaker, part of the Channel's original Meet the Filmmaker series
Defiantly unconventional, extravagantly stylized, and gleefully transgressive, the sprawling cinematic pageants of Ulrike Ottinger swirl avant-garde provocation, inquisitive ethnography, punk surrealism, and baroque theatricality into some of the most wondrously unclassifiable spectacles of the New German Cinema. Whether seeing Cold War Germany's divided capital through radically imaginative eyes in her early Berlin Trilogy or exploring the Mongolian steppes and the Bering Sea in her more recent documentaries, Ottinger blends fantasy and observation in her stunning, painterly images. Lesbian pirates (Madame X: An Absolute Ruler), Dorian Gray in drag (Dorian Gray in the Mirror of the Yellow Press), self-flagellating leather daddies (Freak Orlando), and an ennui-stricken socialite drinking herself into oblivion (Ticket of No Return) are just some of the outré (and always outrageously costumed) oddballs populating the Ottinger canon, which audaciously reimagines what cinema can be and for whose gaze it is made.
Programming consultant: Nellie Killian
Laocoon & Sons, 1972
Madame X: An Absolute Ruler, 1977
Ticket of No Return, 1979
Freak Orlando, 1981
Dorian Gray in the Mirror of the Yellow Press, 1984
Joan of Arc of Mongolia, 1989
Taiga, 1992
Prater, 2007
Chamisso's Shadow, 2016
Paris Calligrammes, 2020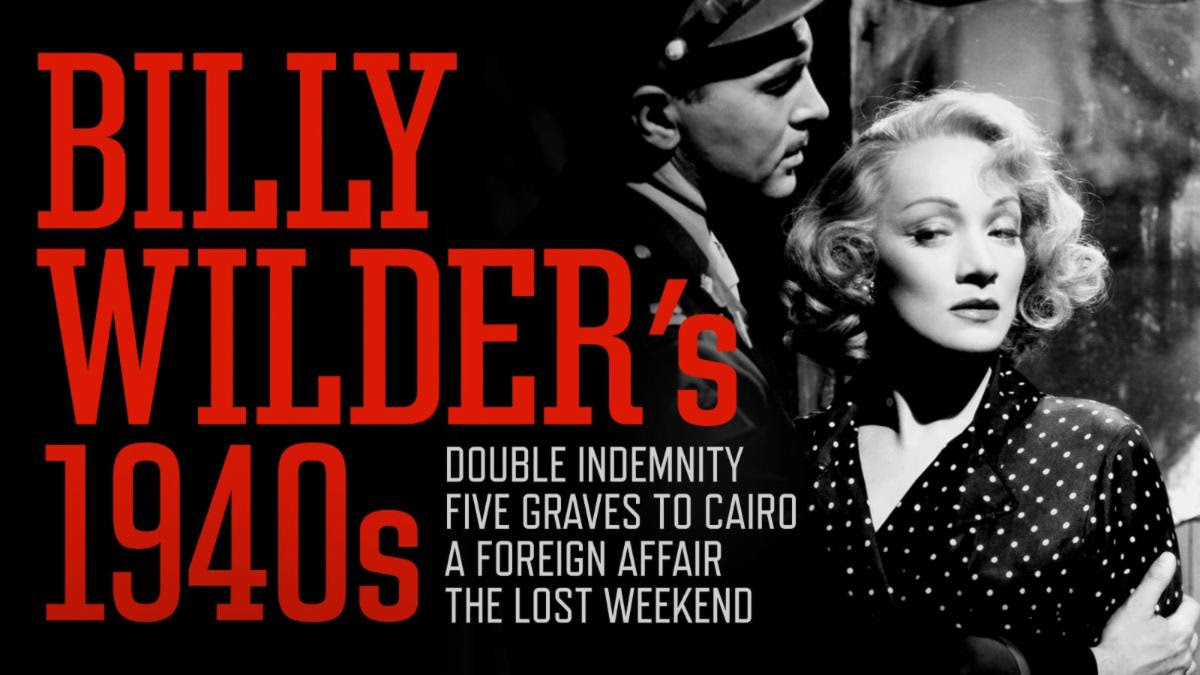 Billy Wilder's 1940s
Although, or perhaps because, he was born in Austria, writer, director, and Hollywood legend Billy Wilder saw America more clearly than most, probing its absurdities, hypocrisies, and self-delusions with a witty and often devastatingly cynical eye. This selection from his 1940s prime brings together two frequently overlooked World War II gems (the dynamic espionage thriller Five Graves to Cairo and the sophisticated romantic comedy A Foreign Affair) and two of his undisputed masterpieces: the definitive film noir Double Indemnity and the intense, groundbreaking study of alcoholic self-destruction The Lost Weekend.
Five Graves to Cairo, 1943
Double Indemnity, 1944
The Lost Weekend, 1945
A Foreign Affair, 1948
CRITERION COLLECTION EDITIONS
Premiering June 1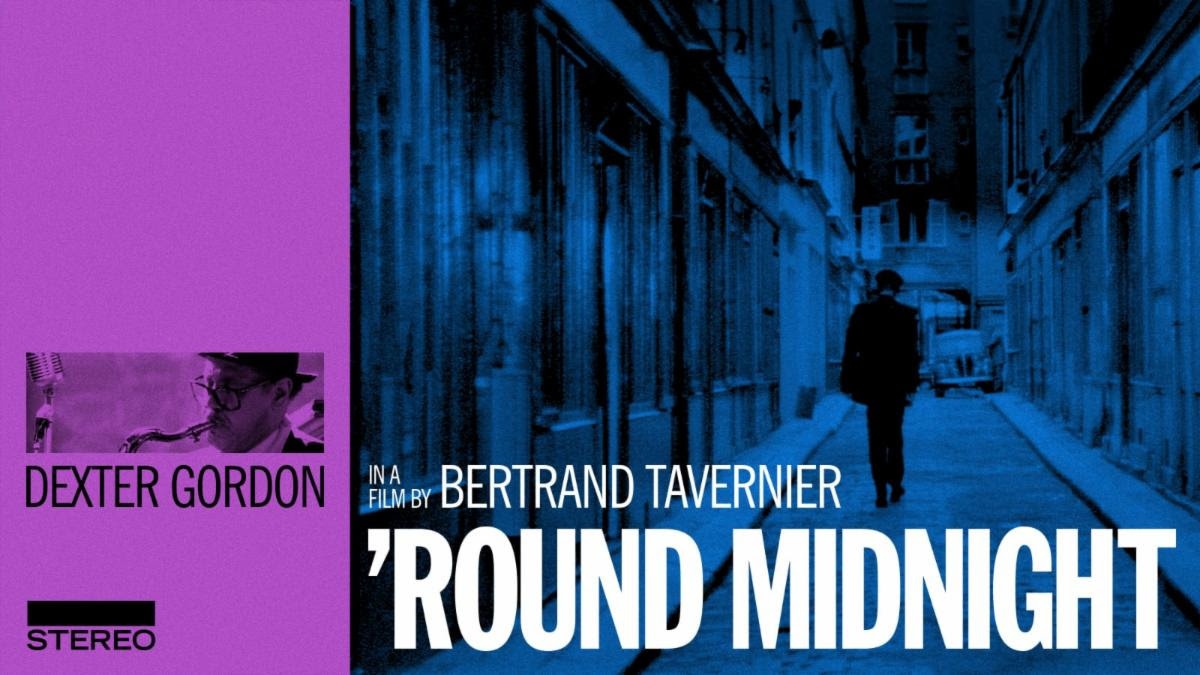 Round Midnight: Criterion Collection Edition #1122
Paying tribute to the Black expat musicians who found refuge in postwar France, Bertrand Tavernier's majestically melancholy love letter to the heyday of American bebop is one of the best jazz movies ever made.
SUPPLEMENTAL FEATURES: A rare behind-the-scenes documentary; an interview with critic Gary Giddins; a conversation with music producer Michael Cuscuna and author Maxine Gordon, widow of musician Dexter Gordon; a panel conversation featuring Tavernier; and more.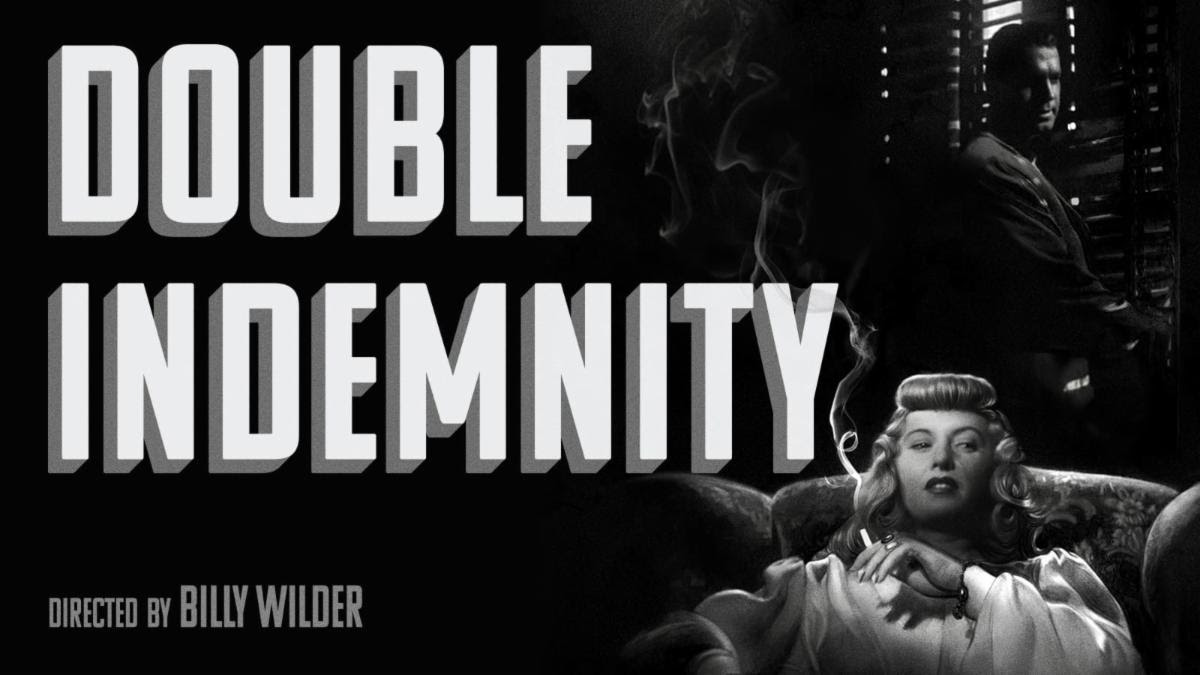 Double Indemnity: Criterion Collection Edition #1126
Billy Wilder set the standard for film-noir fatalism with this seductively sordid James M. Cain adaptation, one of the most wickedly perverse love stories ever told.
SUPPLEMENTAL FEATURES: Audio commentary featuring critic Richard Schickel; an interview with film scholar Noah Isenberg; a conversation between film historians Eddie Muller and Imogen Sara Smith; Billy, How Did You Do It?, a 1992 film by Volker Schlöndorff and Gisela Grischow featuring interviews with director Billy Wilder; and more.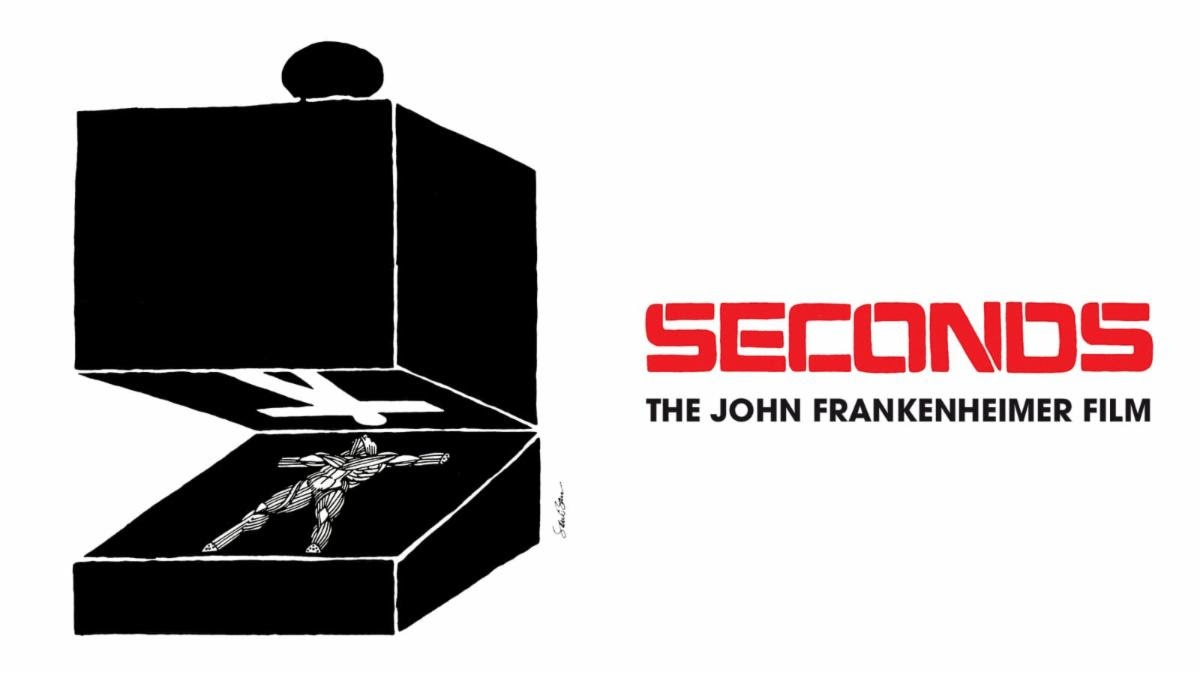 Seconds: Criterion Collection Edition #667
Rock Hudson is a revelation in this sinister science-fiction freak-out from director John Frankenheimer.
SUPPLEMENTAL FEATURES: Audio commentary featuring Frankenheimer, a program on the making of the film, a video essay by film scholars R. Barton Palmer and Murray Pomerance, an interview with Frankenheimer, and more.
EXCLUSIVE STREAMING PREMIERES
June 1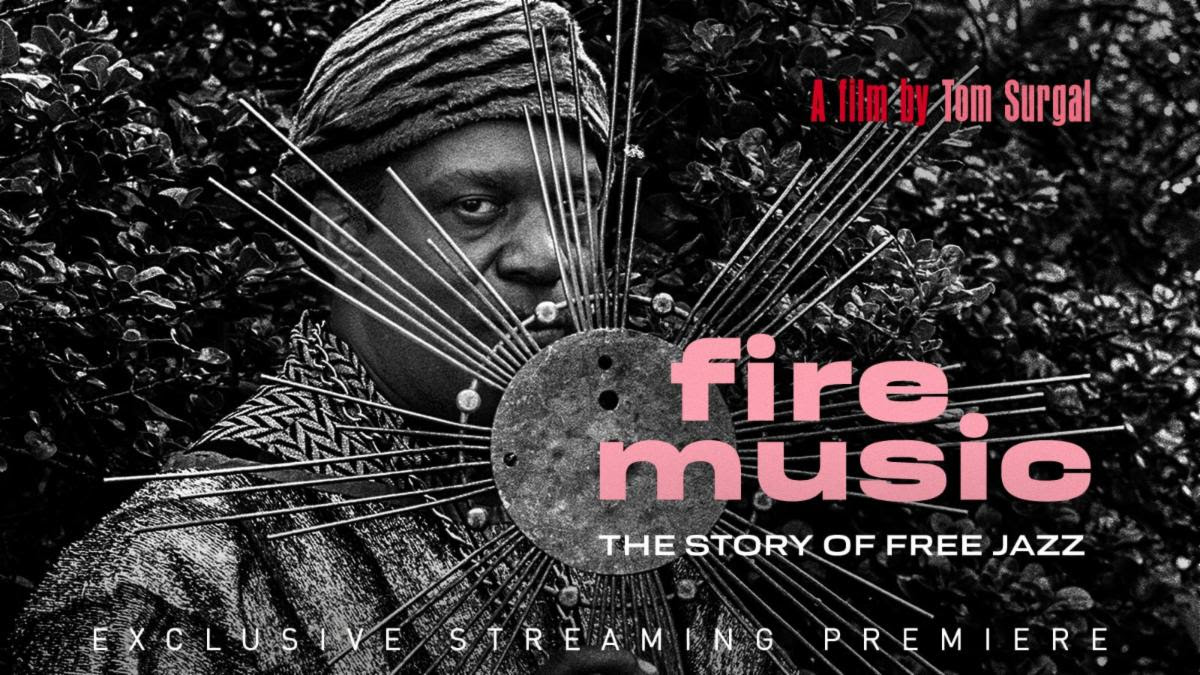 Fire Music
Although the free-jazz movement of the 1960s and '70s was met with heated controversy, its pioneers—brilliant talents like Ornette Coleman, Cecil Taylor, Sun Ra, Albert Ayler, and John Coltrane—are today acknowledged as central to the evolution of jazz as America's most innovative art form. Fire Music showcases the architects of a revolution in sound whose radical brand of improvisation pushed harmonic and rhythmic boundaries and produced landmark albums like Coleman's Free Jazz: A Collective Inspiration and Coltrane's Ascension. A treasure trove of archival footage conjures the kaleidoscopic world of the 1960s jazz scene along with incisive reflections by critic Gary Giddins and a number of the movement's key players.
June 2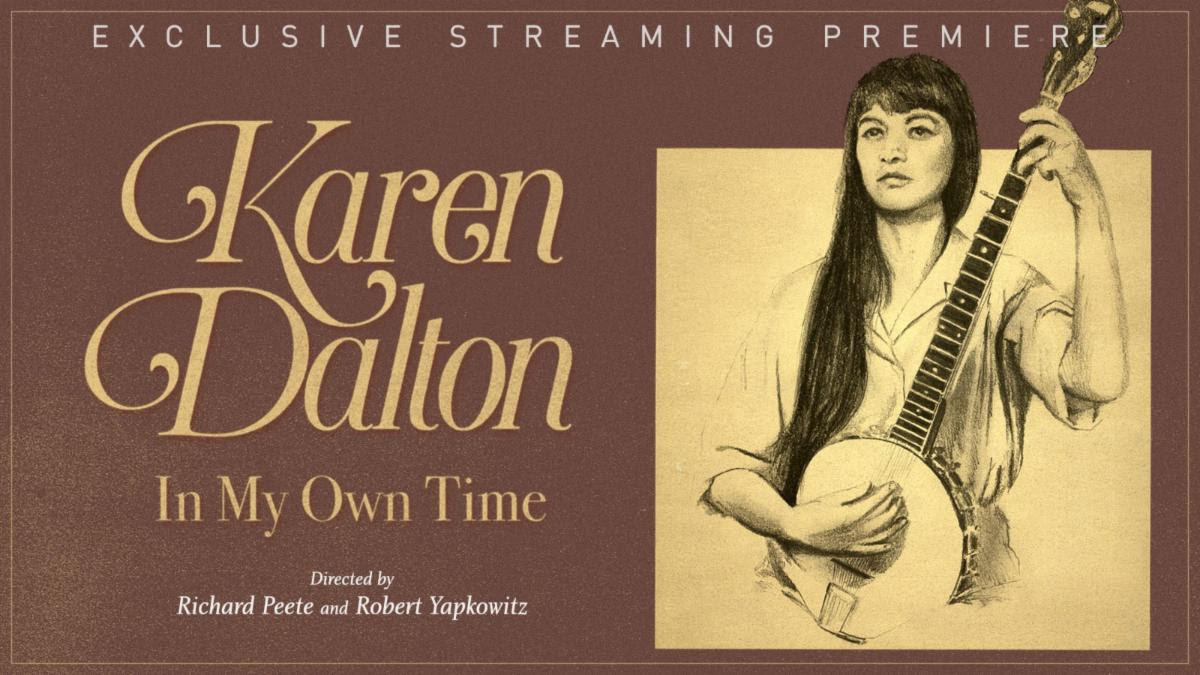 Karen Dalton: In My Own Time
With her plaintive, bluer-than-blue voice, singer Karen Dalton rose to prominence within the Greenwich Village folk scene of the 1960s—though her rough-edged authenticity stood out even within that storied bohemian world. Idolized by contemporaries like Bob Dylan and younger musicians like Nick Cave, Dalton discarded the traditional trappings of success and instead lived a defiantly unconventional life, one committed to her artistry. Since most images of Dalton have been lost or destroyed, this poignant documentary uses Dalton's dulcet melodies and interviews with loved ones to build a rich portrait of this singular woman and her hauntingly beautiful voice.
June 14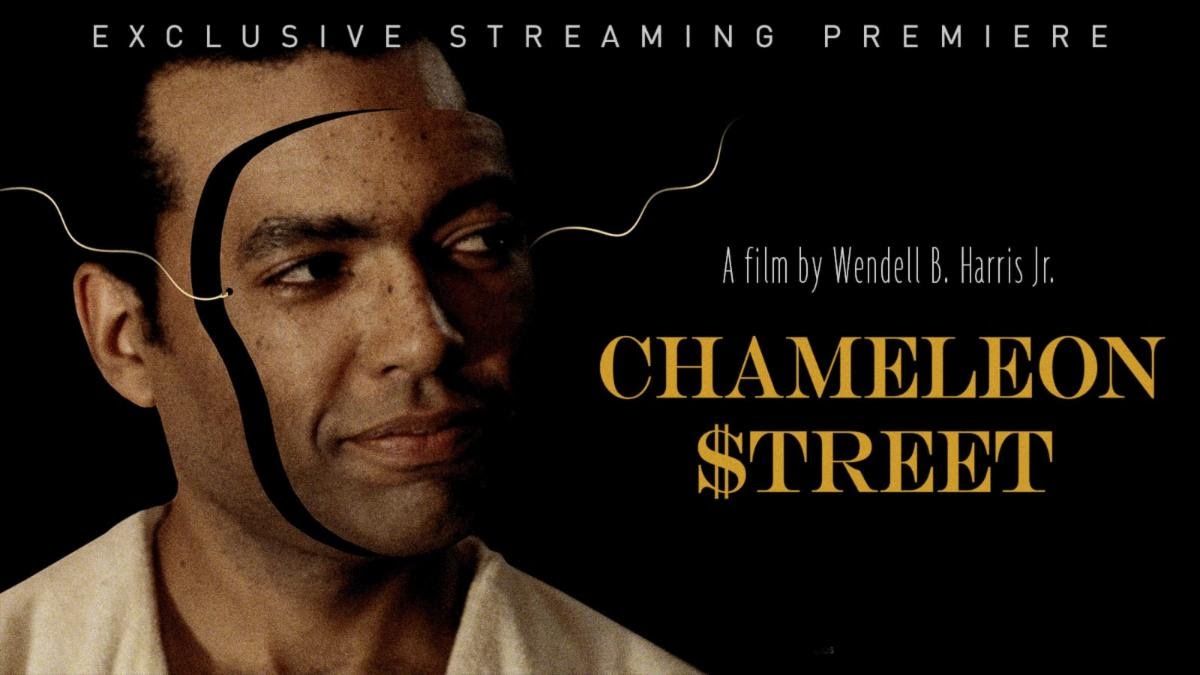 Chameleon Street
Featuring a new introduction by Criterion curatorial director Ashley Clark, part of the Channel's original Spotlight series
Winner of the Grand Jury Prize at the 1990 Sundance Film Festival—yet criminally underseen for over three decades—Chameleon Street recounts the improbable but true story of Michigan con man Douglas Street, the titular "chameleon" who successfully impersonated his way up the socioeconomic ladder by posing as a magazine reporter, an Ivy League student, a respected surgeon, and a corporate lawyer. Distinguished by a dexterous performance and daring direction from actor-writer-director Wendell B. Harris Jr., this audacious dark comedy trains an incisive lens on the roles that race, class, and performance play in the formation of American identity. Piercingly funny and aesthetically mischievous, Chameleon Street is a newly restored landmark of independent filmmaking.
CRITERION ORIGINALS
June 8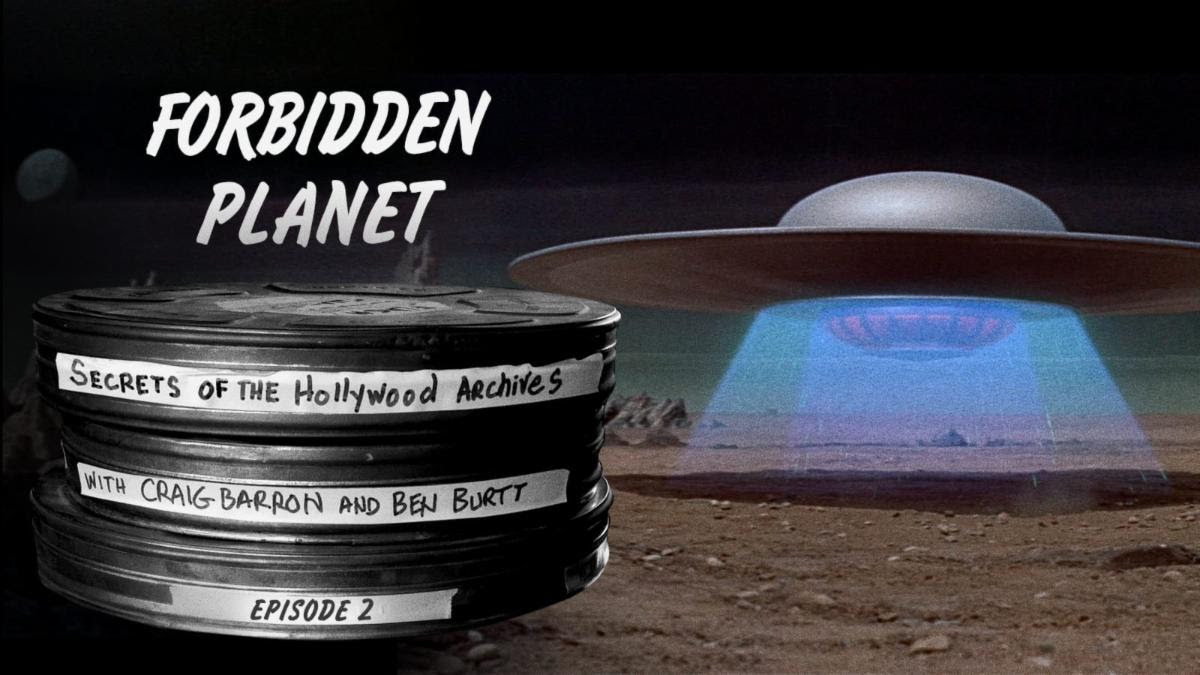 Secrets of the Hollywood Archives: Forbidden Planet
One of the most influential science-fiction films of the 1950s, Forbidden Planet shaped the evolution of the genre for decades to come with its groundbreaking production design, special effects, and electronic score. In this edition of Secrets of the Hollywood Archives, Oscar-winning visual-effects artist Craig Barron and sound designer Ben Burtt pull back the curtain to reveal the movie magic behind what they describe as the most iconic spaceship-landing scene in film history.
June 16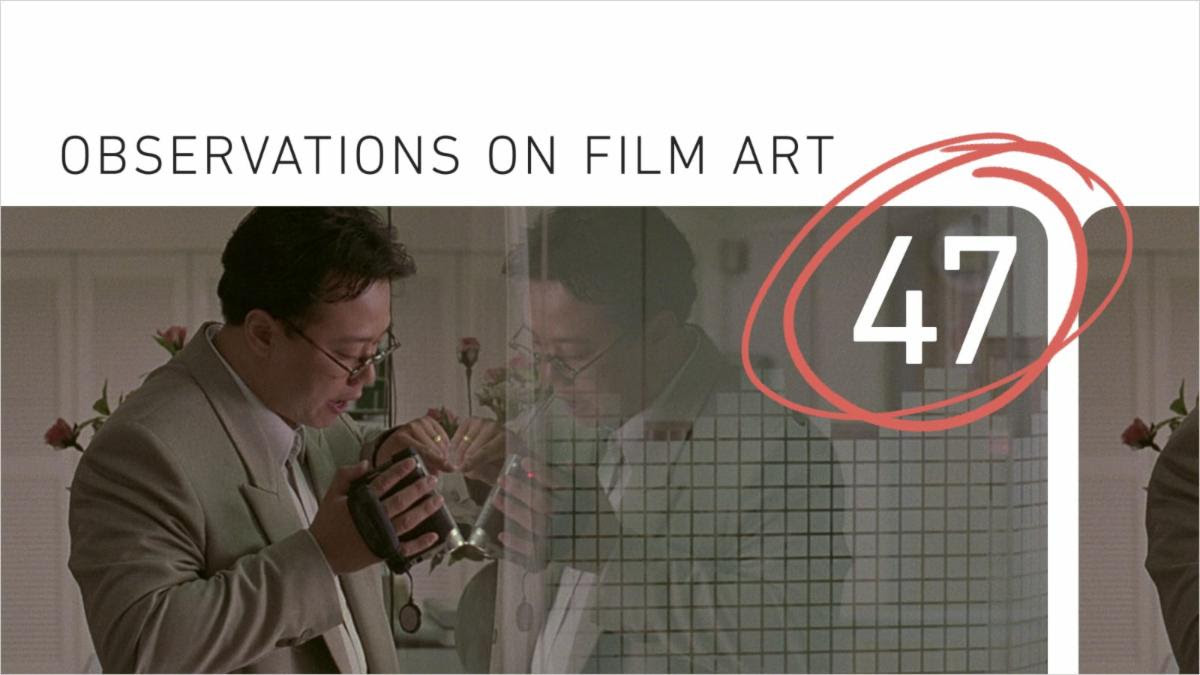 Observations on Film Art No. 47: Reflections in and on Yi Yi
One of the first masterworks of the twenty-first century, Edward Yang's Yi Yi is an at once epic and intimate portrait of a year in the life of a Taiwanese family. It is also, as Professor Jeff Smith argues in this edition of Observations on Film Art, a valentine to the transcendent possibilities of cinema. Exploring Yang's subtly sophisticated use of framing, reflections, and the techniques of rear projection and superimposition, Smith reveals how the director uses these uniquely cinematic devices to draw our attention to the moments of ephemeral beauty that pass, almost unnoticed, across our everyday field of vision.
CELEBRATING PRIDE MONTH
Premiering June 1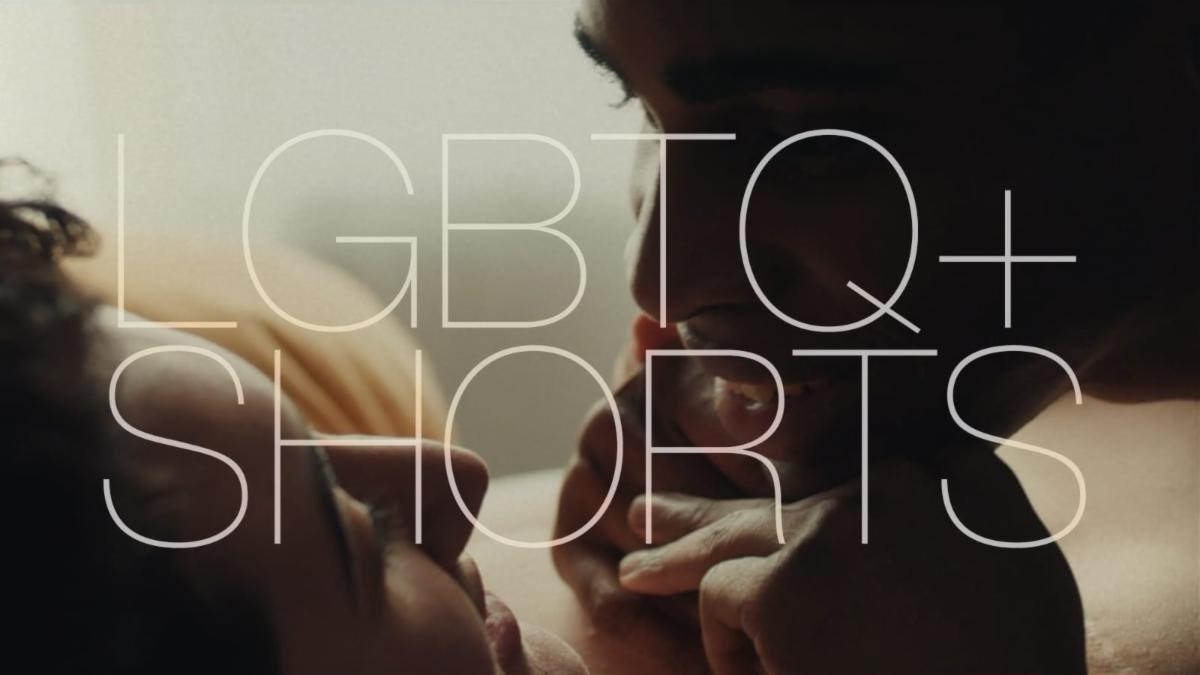 LGBTQ+ Shorts
Stories of self-discovery, self-acceptance, and the simple but radical, often dangerous act of just existing as a queer person are on display in these empathetic and innovative shorts, which reflect the wide spectrum of experiences that make up the LGBTQ+ rainbow.
Audience, Barbara Hammer, 1982
The Salt Mines, Carlos Aparicio and Susana Aikin, 1990
Transeltown, Myra Paci, 1992
The Transformation, Carlos Aparicio and Susana Aikin, 1995
The Shower, Pepa San Martín, 2011
Social Butterfly, Lauren Wolkstein, 2013
Blood Below the Skin, Jennifer Reeder, 2015
100 Boyfriends Mixtape, Brontez Purnell, 2016
Call Your Father, Jordan Firstman, 2016
Reluctantly Queer, Akosua Adoma Owusu, 2016
Walk for Me, Elegance Bratton, 2016
The Colour of His Hair, Sam Ashby, 2017
Flores, Jorge Jácome, 2017
Wren Boys, Harry Lighton, 2017
The Red Tree, Paul Rowley, 2018
Would You Look At Her, Goran Stolevski, 2018
T, Keisha Rae Witherspoon, 2019
Dirty, Matthew Puccini, 2020
Dustin, Naïla Guiguet, 2020
Polygraph, Samira Saraya, 2020
What Is a Woman?, Marin Håskjold, 2020

Stud Life
The rare slice-of-life film to center the experiences of a Black butch lesbian, the debut feature from Campbell X puts a brash and bracingly contemporary spin on the romantic-comedy formula.

Zero Patience
Inspired by the story of Gaëtan Dugas—the gay French Canadian flight attendant wrongly blamed for being "patient zero" in the North American AIDS epidemic—John Greyson's daring and controversial New Queer Cinema classic reimagines an episode of queer persecution as a subversive camp musical.

Lilting
Hong Khaou's debut feature boasts extraordinary performances by martial-arts legend Cheng Pei Pei as Junn, a Cambodian-Chinese mother grieving the untimely death of her only son, and Ben Whishaw as her son's lover, Richard.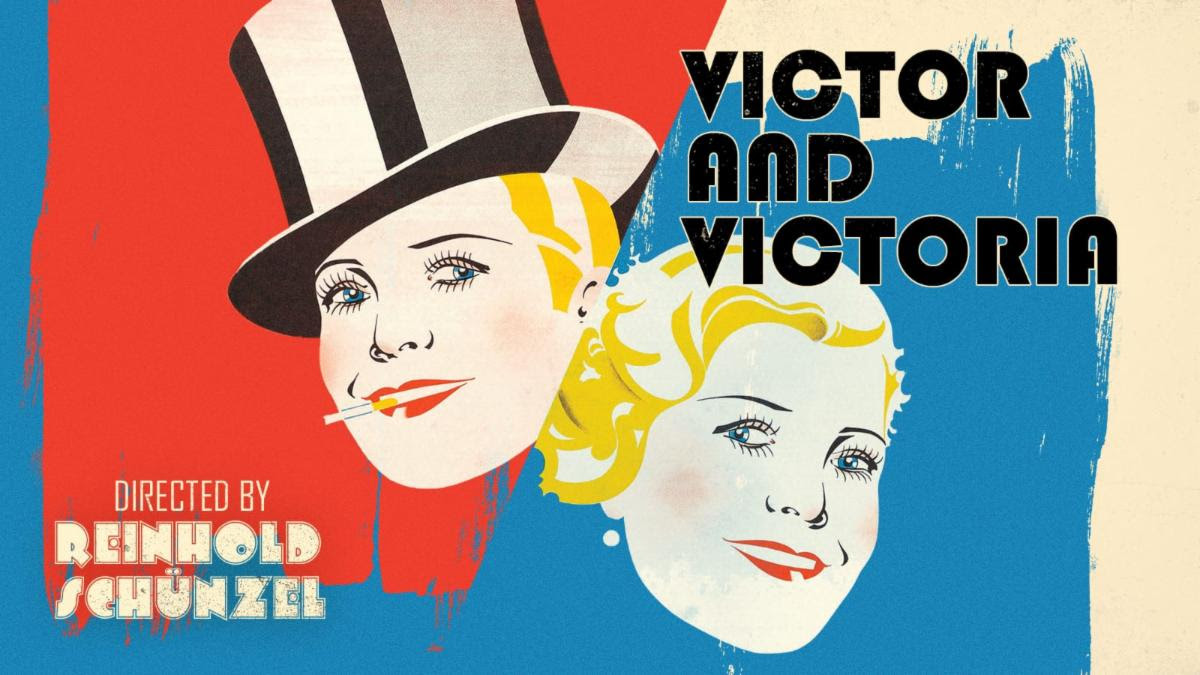 Victor and Victoria
This dazzling musical romance from the final days of Weimar Germany is every bit as charming and outrageous as its famous American remake, calling to mind the sly sex comedies of Ernst Lubitsch and Billy Wilder.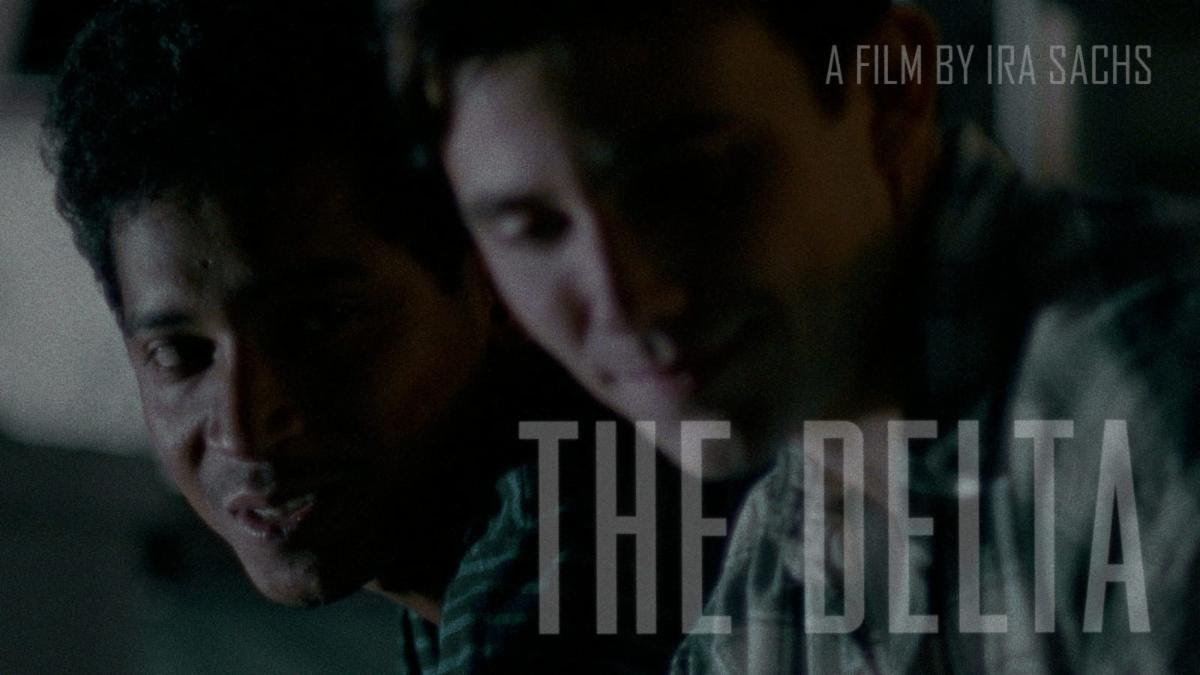 The Delta
Ira Sachs's doomed romance moodily evokes the wide space between dreams, desires, and fulfillment in post–Vietnam War America.
More LGBTQ+ films featured in this month's programming:
Terence Davies: A Retrospective
Queersighted: The Musical!
Ulrike Ottinger's Little Theater of the World
The Salt Mines, Carlos Aparicio and Susana Aikin, 1990
The Transformation, Carlos Aparicio and Susana Aikin, 1995
Head On, Ana Kokkinos, 1998
Circumstance, Maryam Keshavarz, 2011
The Gospel of Eureka, Michael Palmieri and Donal Mosher, 2018
Keyboard Fantasies, Posy Dixon, 2019
Charlatan, Agnieszka Holland, 2020
WOMEN FILMMAKERS
Wednesday, June 8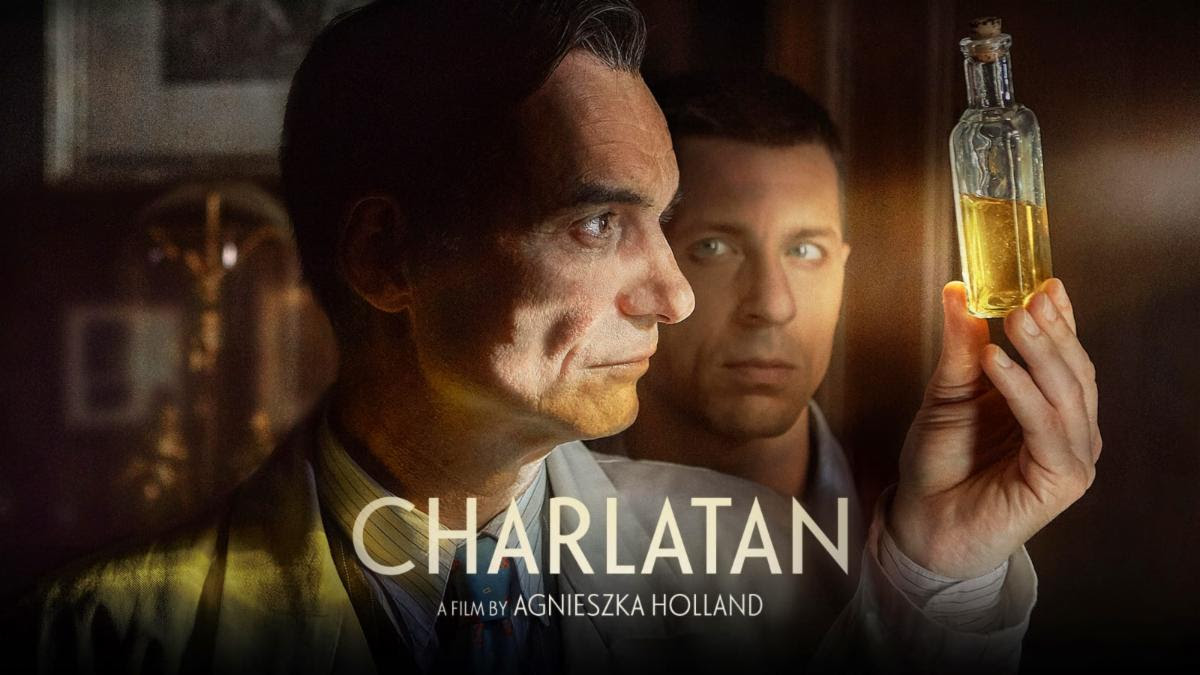 Charlatan
Agnieszka Holland weaves a spellbinding gay love story centered on one of the most enigmatic figures in twentieth-century Czech history.
Wednesday, June 15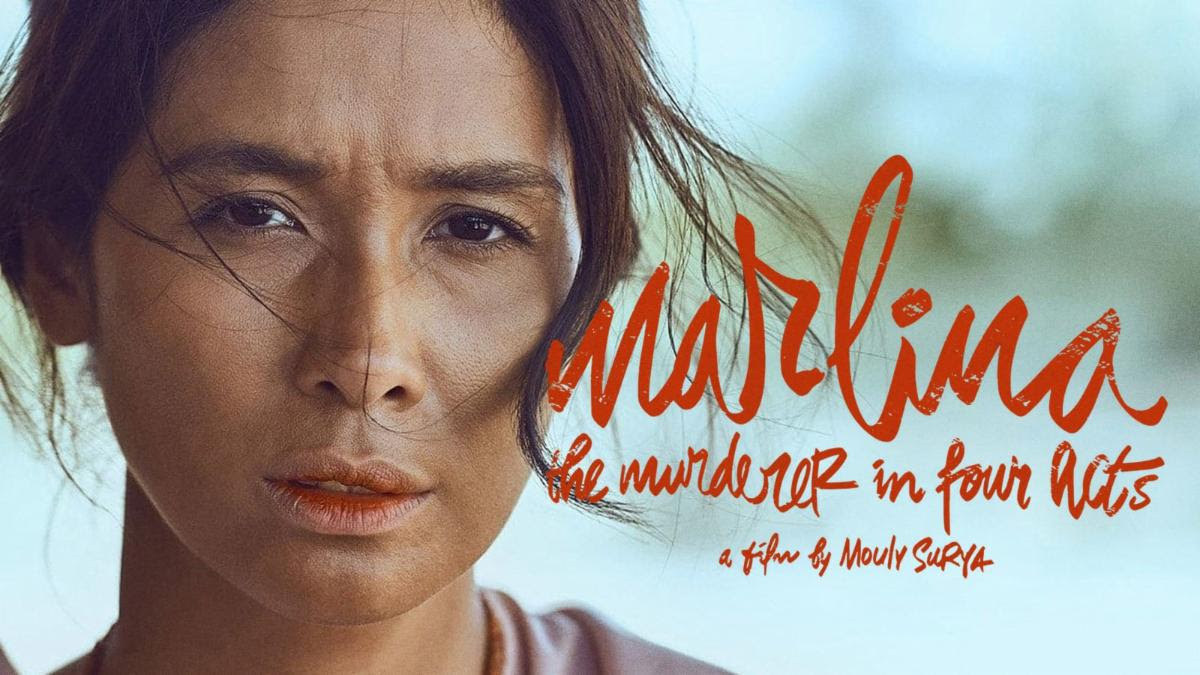 Marlina the Murderer in Four Acts
A ravishingly shot feminist revenge western unfolds amid the deserted hills of an Indonesian island.
Wednesday, June 22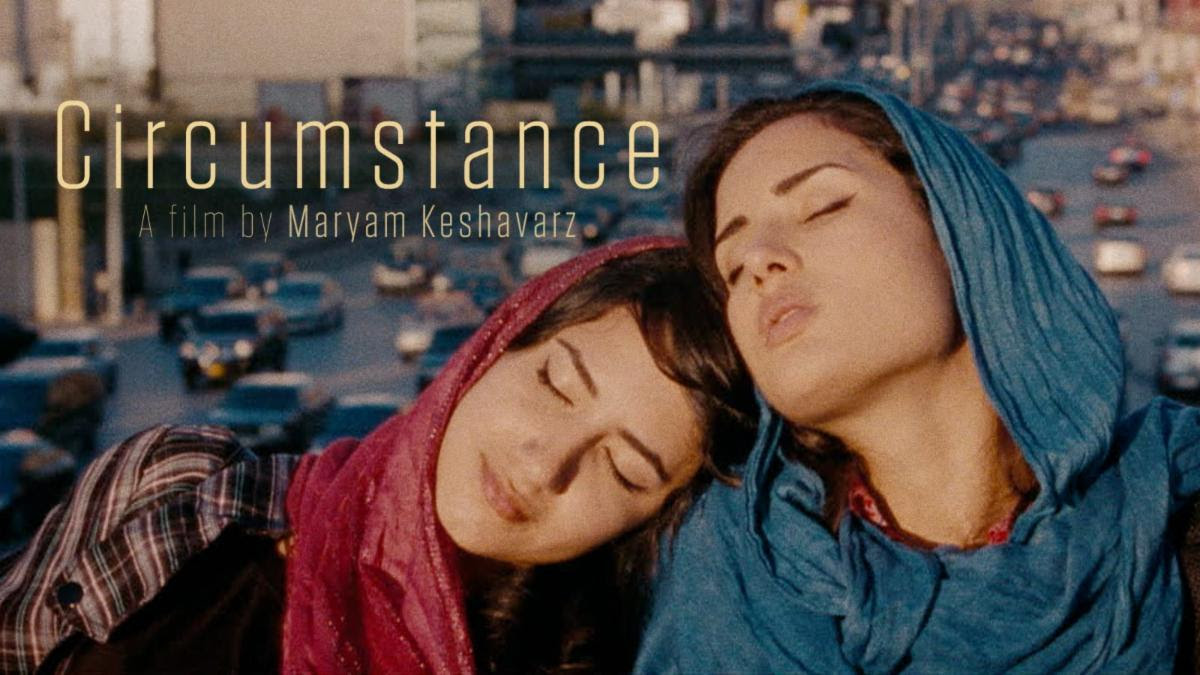 Circumstance
This suspenseful lesbian romance takes viewers inside an illicit realm of modern Iran rarely witnessed by outsiders.
Wednesday, June 29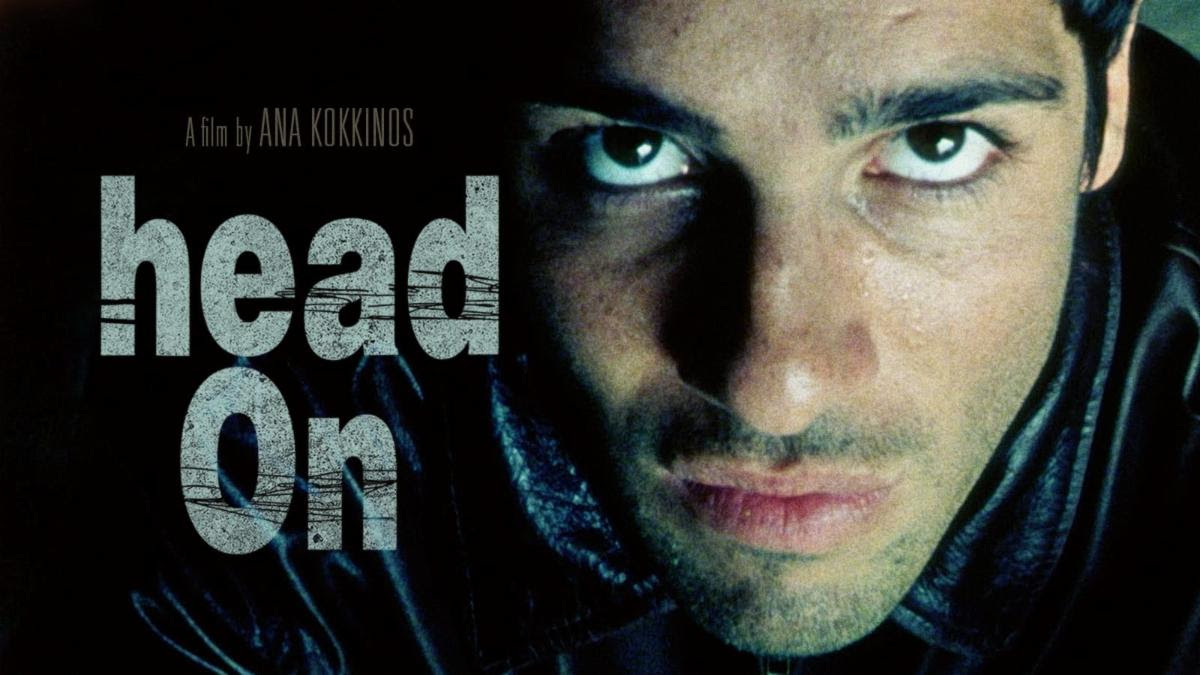 Head On
Ana Kokkinos's uncompromisingly raw debut feature is a visceral plunge into the world of a young gay man burning with white-hot rage and repressed desire.
More women filmmakers featured in this month's programming:
Ulrike Ottinger's Little Theater of the World
Short Films by Fronza Woods
Wanda, Barbara Loden, 1970
Je tu il elle, Chantal Akerman, 1974
Grey Gardens, Albert Maysles, David Maysles, Ellen Hovde, and Muffie Meye, 1976
Smithereens, Susan Seidelman, 1982
Golden Eighties, Chantal Akerman, 1986
Border Radio, Allison Anders, Dean Lent, and Kurt Voss, 1987
Split Ends, I Feel Wonderful, Akosua Adoma Owusu, 2012
Sweet Bean, Naomi Kawase, 2015
Chez Jolie Coiffure, Rosine Mbakam, 2018
T, Keisha Rae Witherspoon, 2019
Remembrance of József Romvári, Sophy Romvari, 2020
Keyboard Fantasies, Posy Dixon, 2021
TWENTY-FIRST CENTURY CINEMA
June 1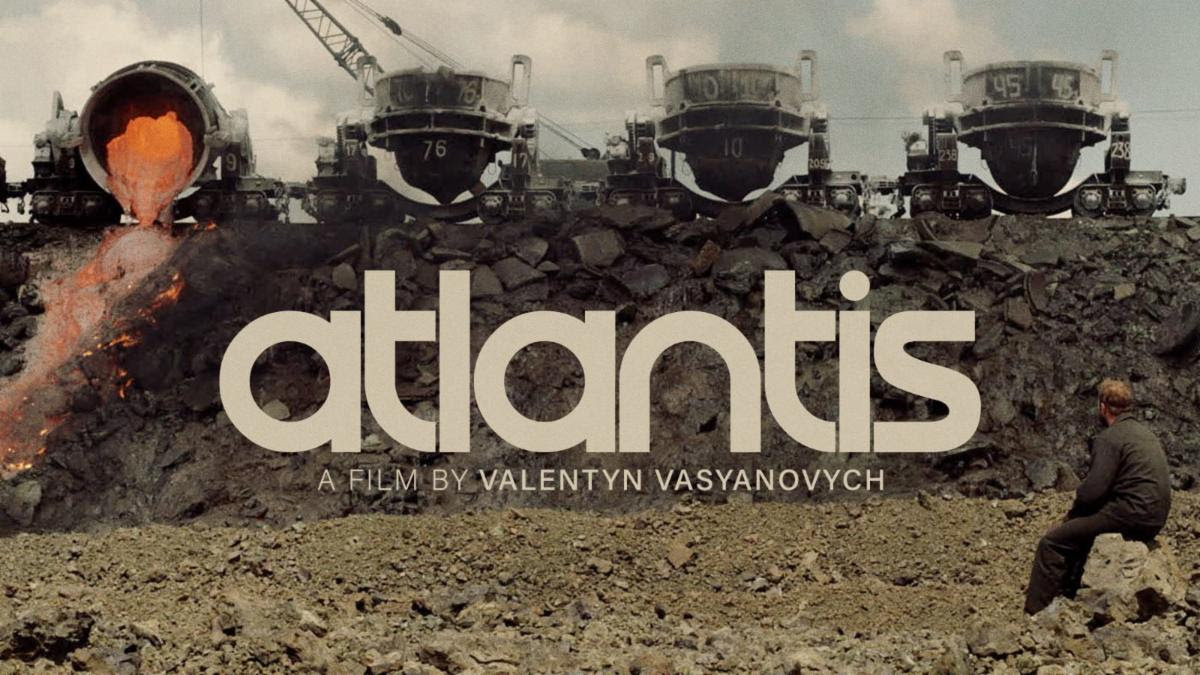 Atlantis
Valentyn Vasyanovych's haunting and suddenly prescient sci-fi feature envisions a Russian invasion of Ukraine and its aftermath.
June 9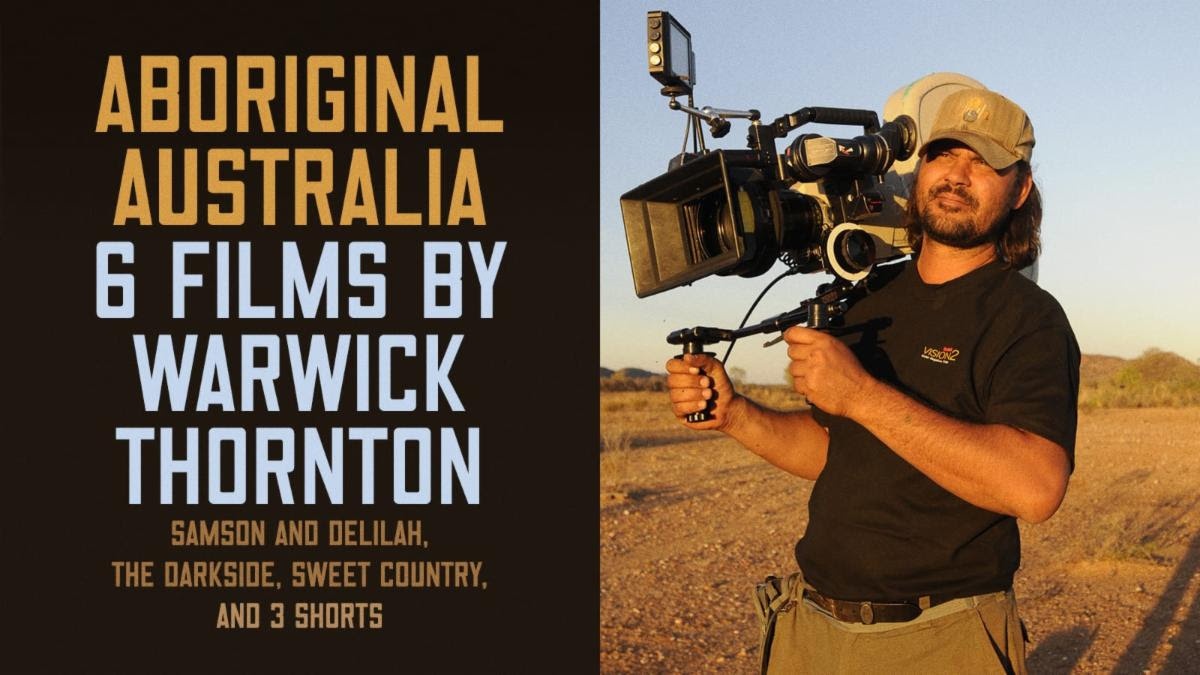 Aboriginal Australia: Six Films by Warwick Thornton
One of contemporary international cinema's most vital voices, Australian Kaytetye filmmaker Warwick Thornton spotlights the history, lives, and experiences of Australia's Indigenous community, weaving elements of traditional Aboriginal storytelling into works of immense beauty, pain, and power. Since breaking through with his Cannes prizewinner Samson and Delilah—a wrenching portrait of the relationship between two troubled Aboriginal teenagers—Thornton (who also serves as cinematographer on nearly all his work) has continued to evolve in surprising directions, as seen in his acclaimed Sweet Country, a stylish Outback-set western that confronts Australia's history of racism and brutality.
Features
Samson and Delilah, 2009
The Darkside, 2013
Sweet Country, 2017
Shorts
Mimi, 2002
Green Bush, 2005
Nana, 2007
TRUE STORIES
Monday, June 6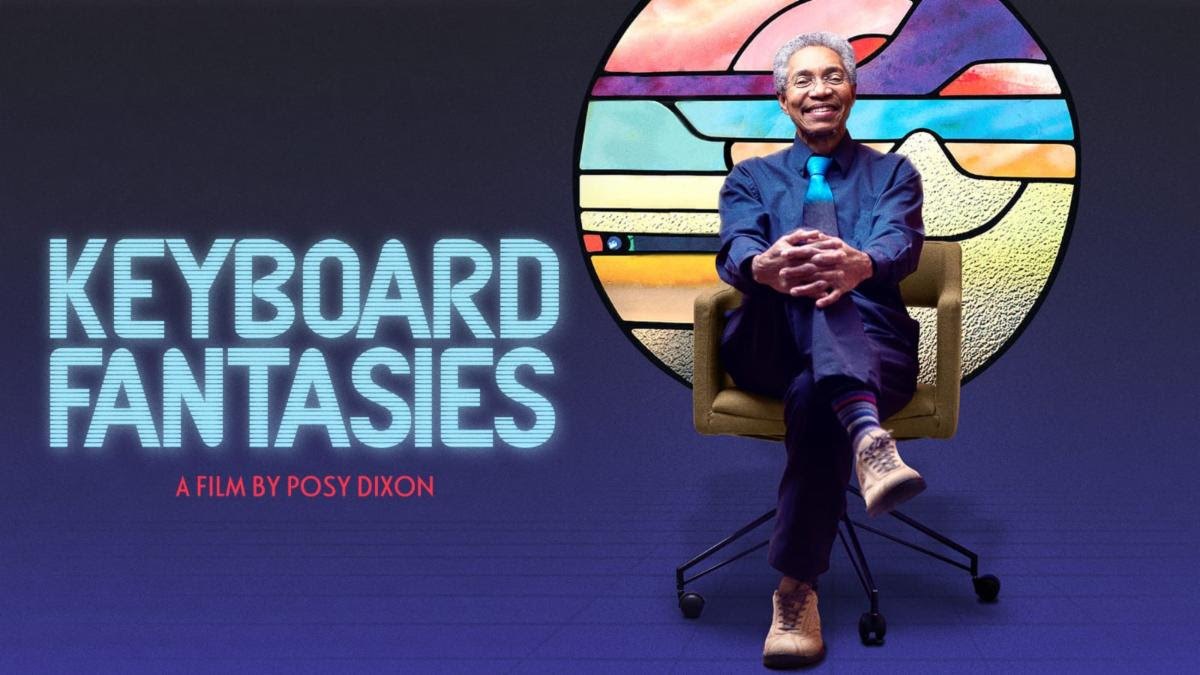 Keyboard Fantasies
Part biopic, part tour documentary, this intimate portrait of synth-folk wizard Beverly Glenn-Copeland shows how a trailblazing Black, transgender, septuagenarian musical genius finally finds his place in the world.
Monday, June 13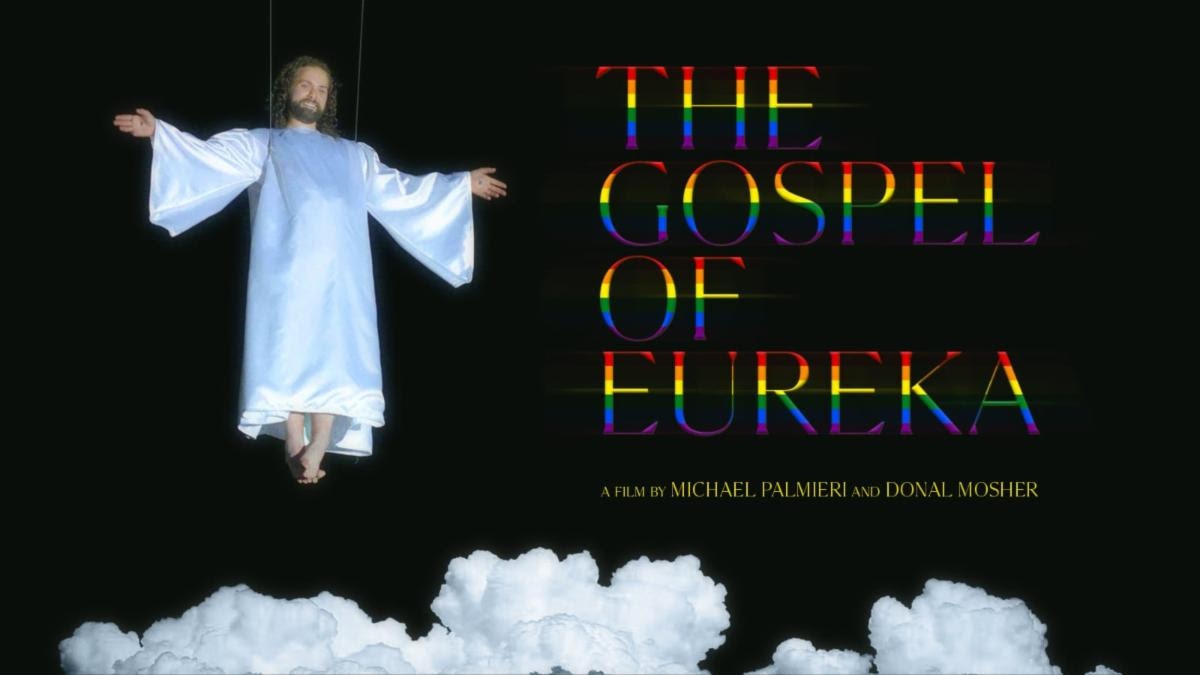 The Gospel of Eureka
This joyous documentary welcomes you to a one-of-a-kind oasis in the Ozarks where Christian piety rubs shoulders with a thriving queer community.
Monday, June 20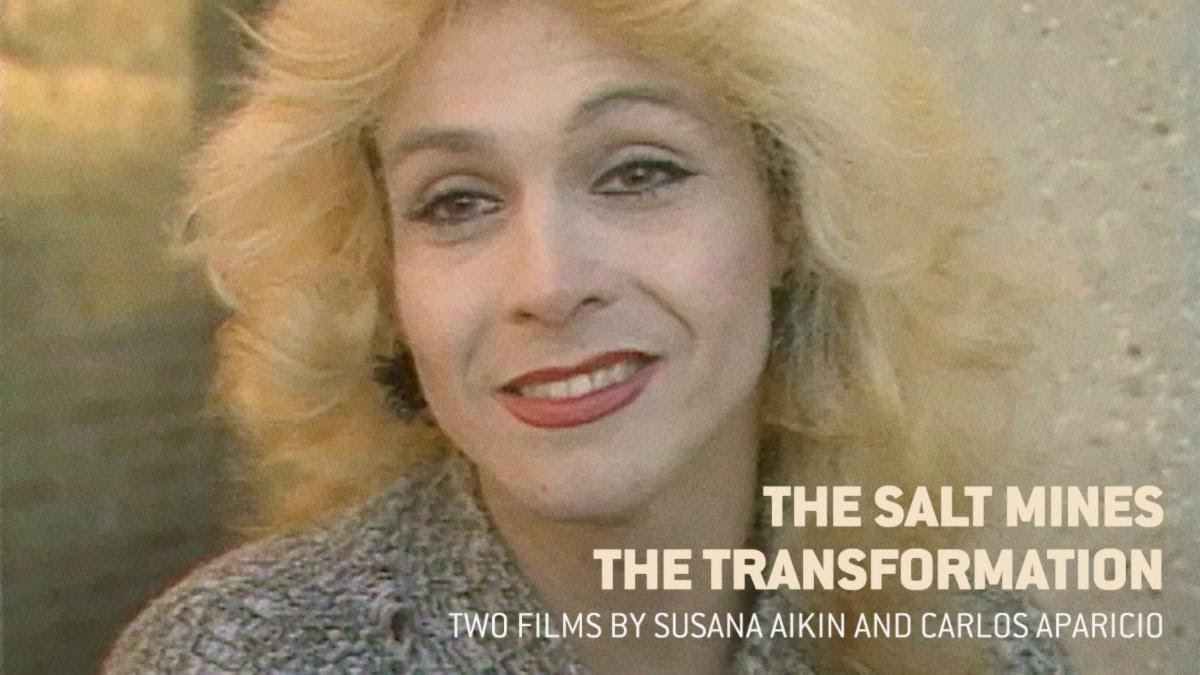 The Salt Mines and The Transformation
A pair of documentaries from Susan Aiken and Carlos Aparicio explore the hardships and daily struggles of living as a trans woman at the end of the twentieth century.
Monday, June 27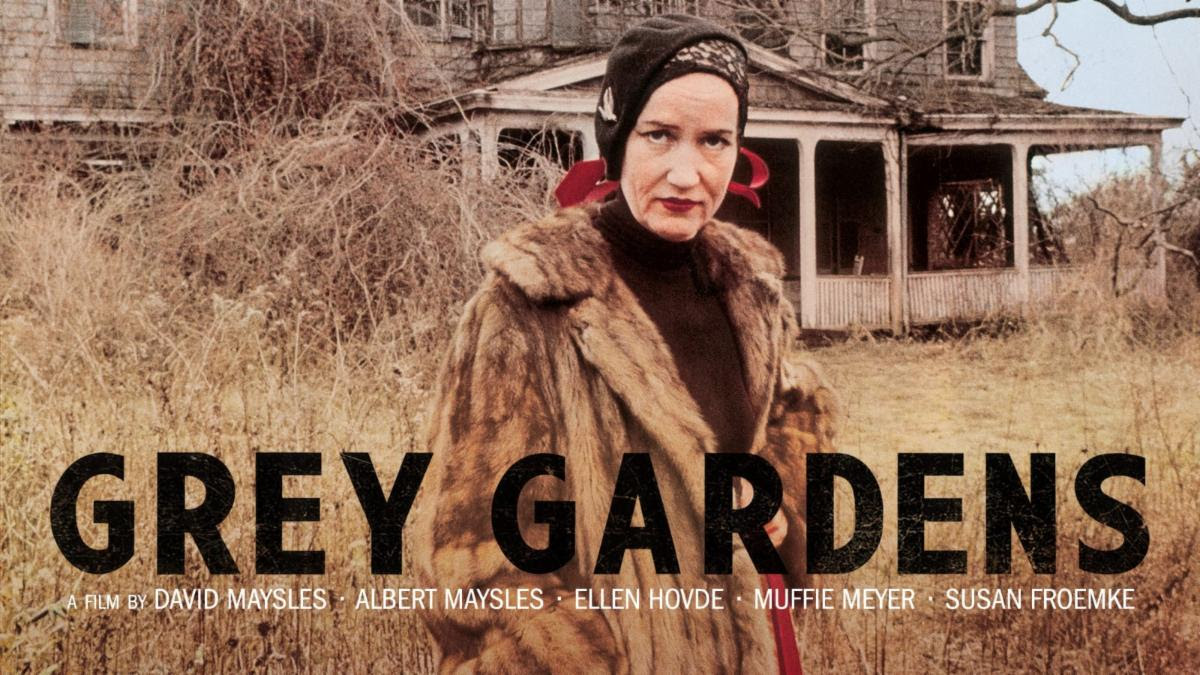 Grey Gardens
Take a summer sojourn out to the Hamptons with Big and Little Edie Beale in this cult-classic portrait of two extraordinary recluses.
More documentaries featured in this month's programming:
Symbiopsychotaxiplasm: Take One, William Greaves, 1968
Original Cast Album: "Company," D. A. Pennebaker, 1970
Fannie's Film, Fronza Woods, 1981
Taiga, Ulrike Ottinger, 1992
Prater, Ulrike Ottinger, 2007
Of Time and the City, Terence Davies, 2008
Chamisso's Shadow, Ulrike Ottinger, 2016
Chez Jolie Coiffure, Rosine Mbakam, 2018
Fire Music, Tom Surgal, 2018
Karen Dalton: In My Own Time, Richard Peete and Robert Yapkowitz, 2020
Paris Calligrammes, Ulrike Ottinger, 2020
Remembrance of József Romvári, Sophy Romvari, 2020
SATURDAY MATINEES
Saturday, June 4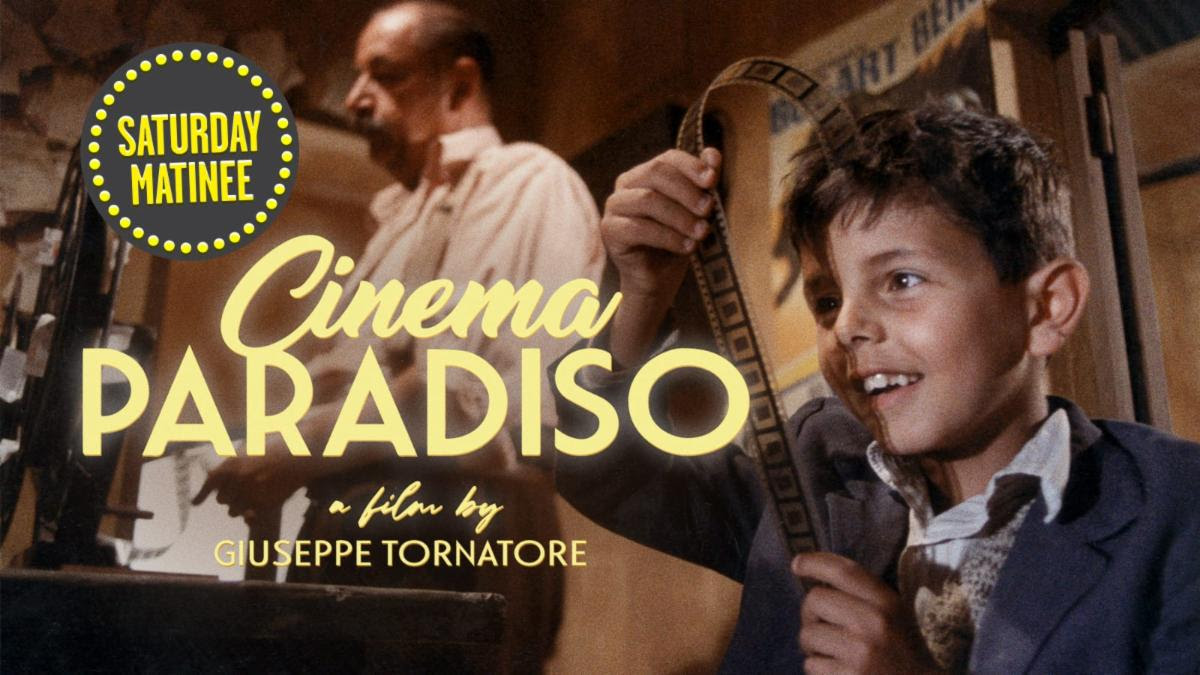 Cinema Paradiso
Humor, nostalgia, romance, and unabashed sentiment are served up Italian style in the ultimate ode to the magic of the big screen.
Saturday, June 11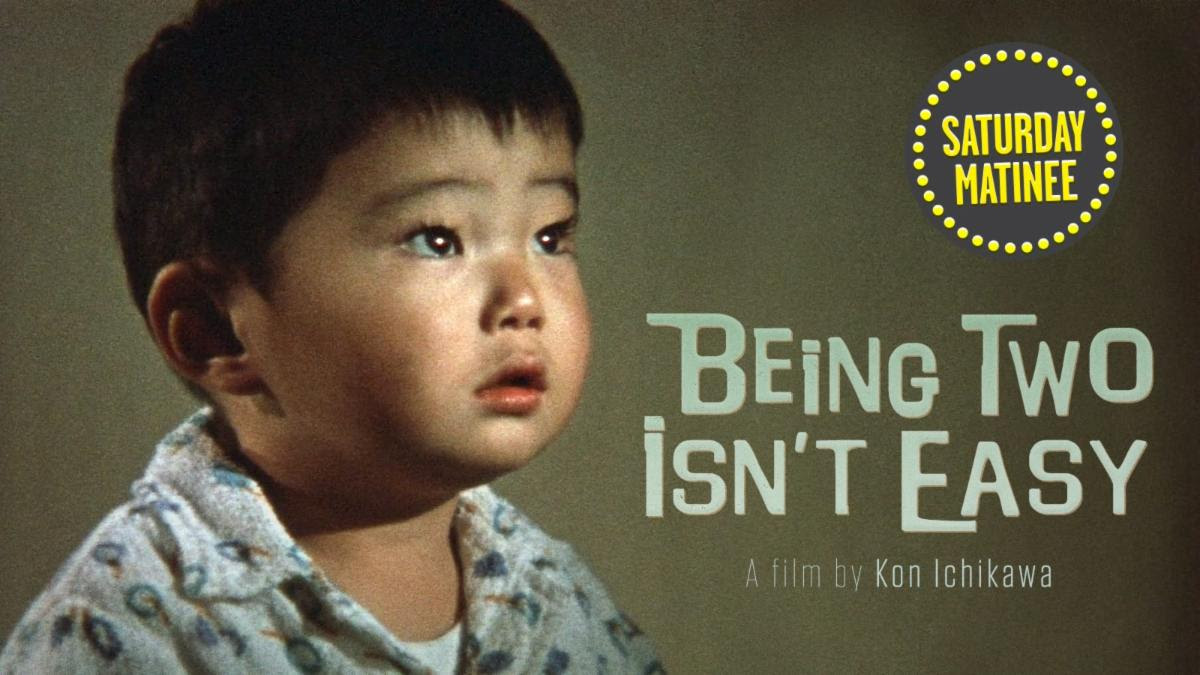 Being Two Isn't Easy
You can say that again! The lead-up to a toddler's birthday is seen from both the child's point of view and from the perspective of his parents in this gentle look at Japanese family dynamics.
Saturday, June 18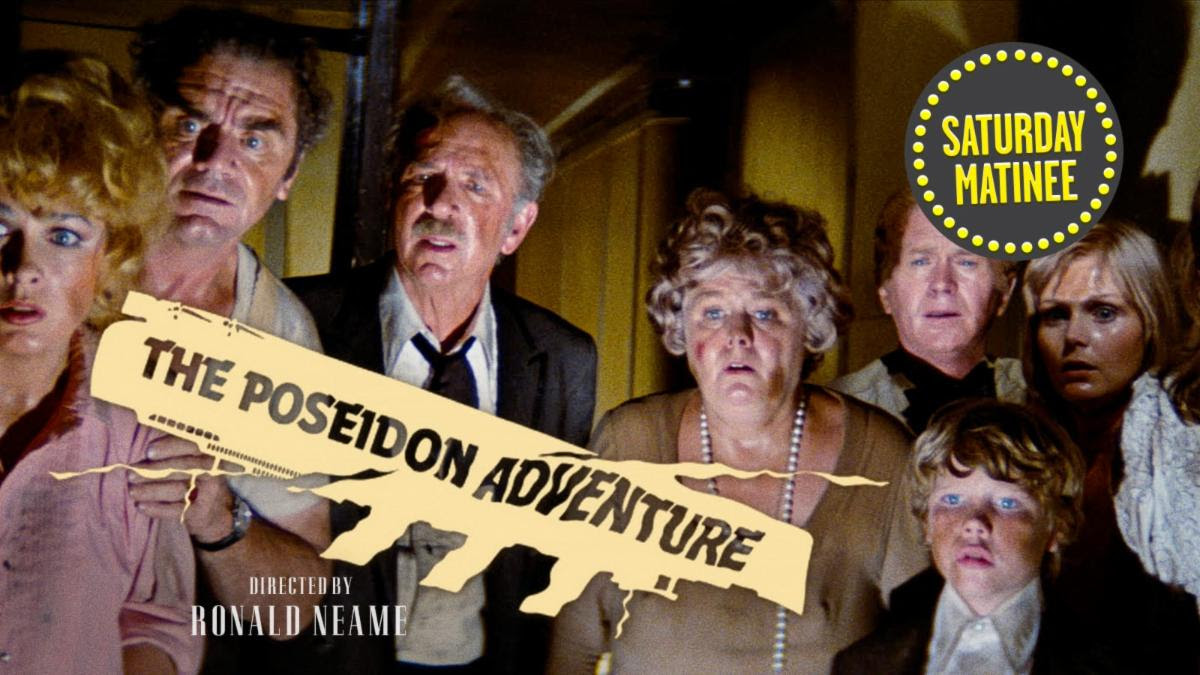 The Poseidon Adventure
A titanic ensemble cast led by Gene Hackman and Ernest Borgnine headlines the ultimate 1970s disaster epic.
Saturday, June 25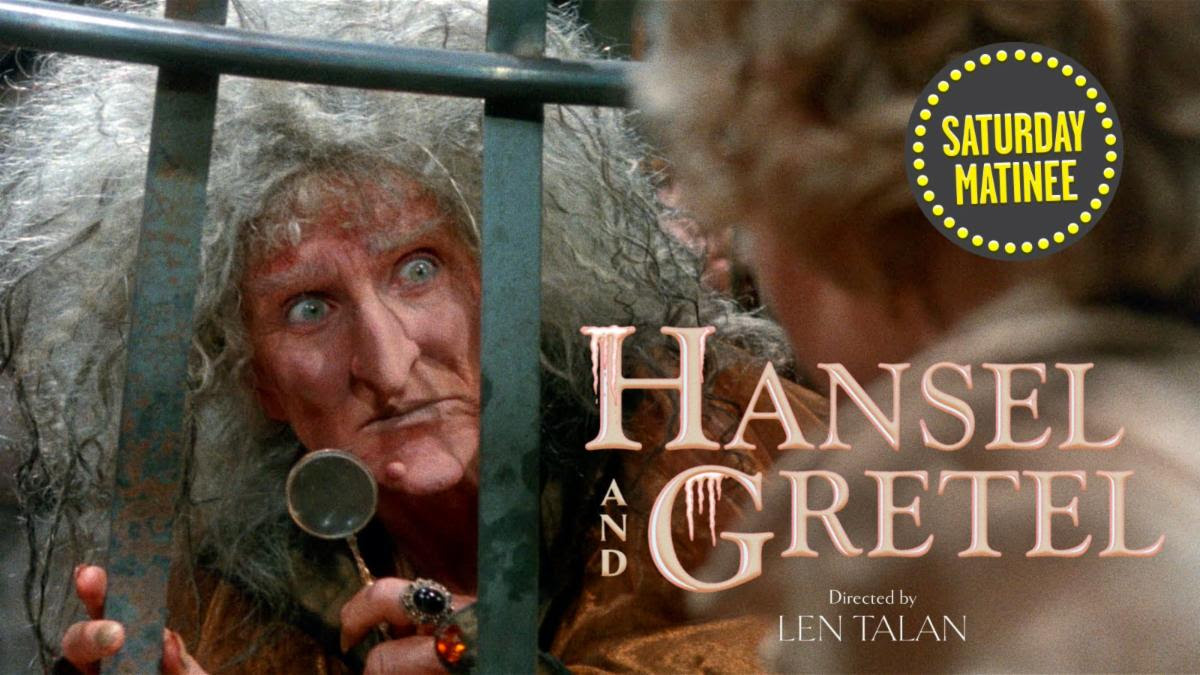 Hansel and Gretel
A magnificently malevolent Cloris Leachman stars in this scrumptious musical adaptation of the classic Brothers Grimm tale.
SHORT-FILM PROGRAMS
Tuesday, June 7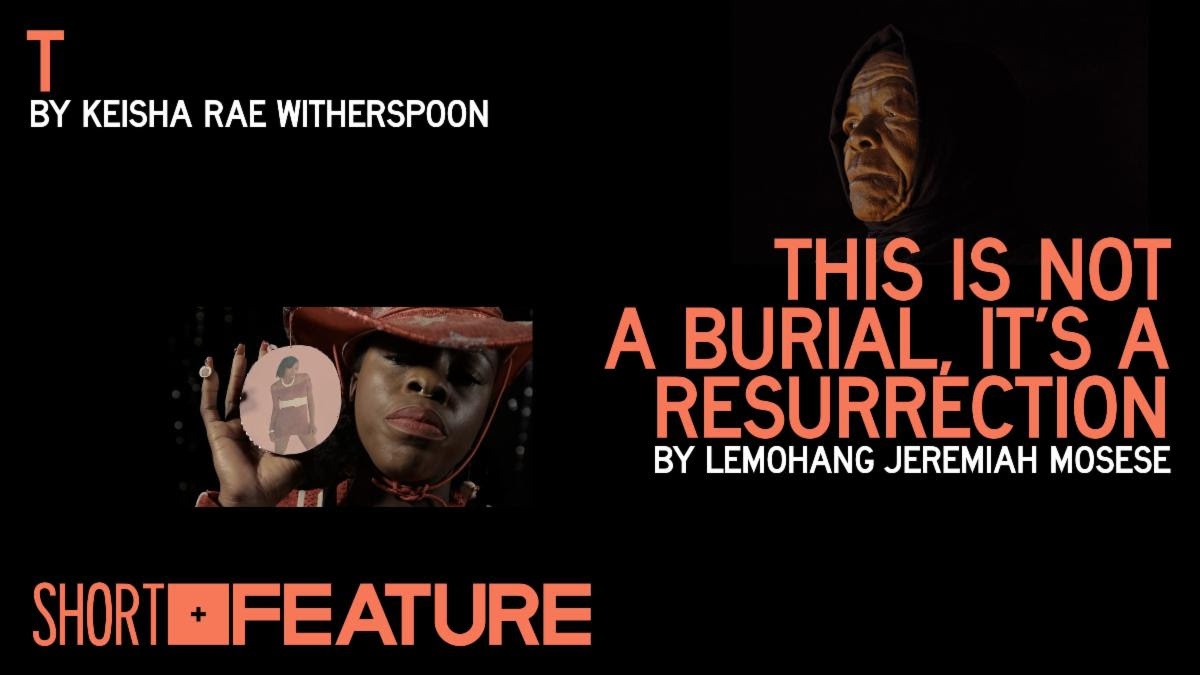 Mourning Rituals
T and This Is Not a Burial, It's a Resurrection
Mourning gives way to defiance in an ecstatic Afrofuturist astral blast and a hypnotic magical-realist stunner from Lesotho.
Tuesday, June 14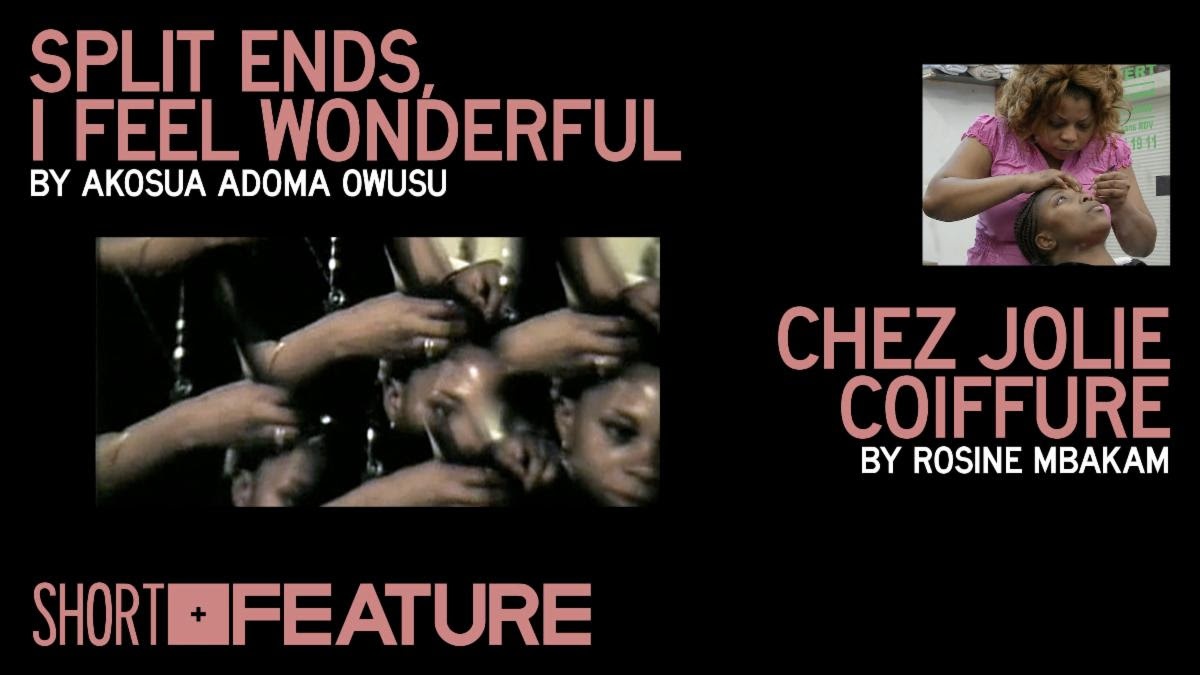 At the Roots
Split Ends, I Feel Wonderful and Chez Jolie Coiffure
The politics and aesthetics of Black women's hair are explored in a playfully experimental short and a revealing documentary chamber piece.
Tuesday, June 21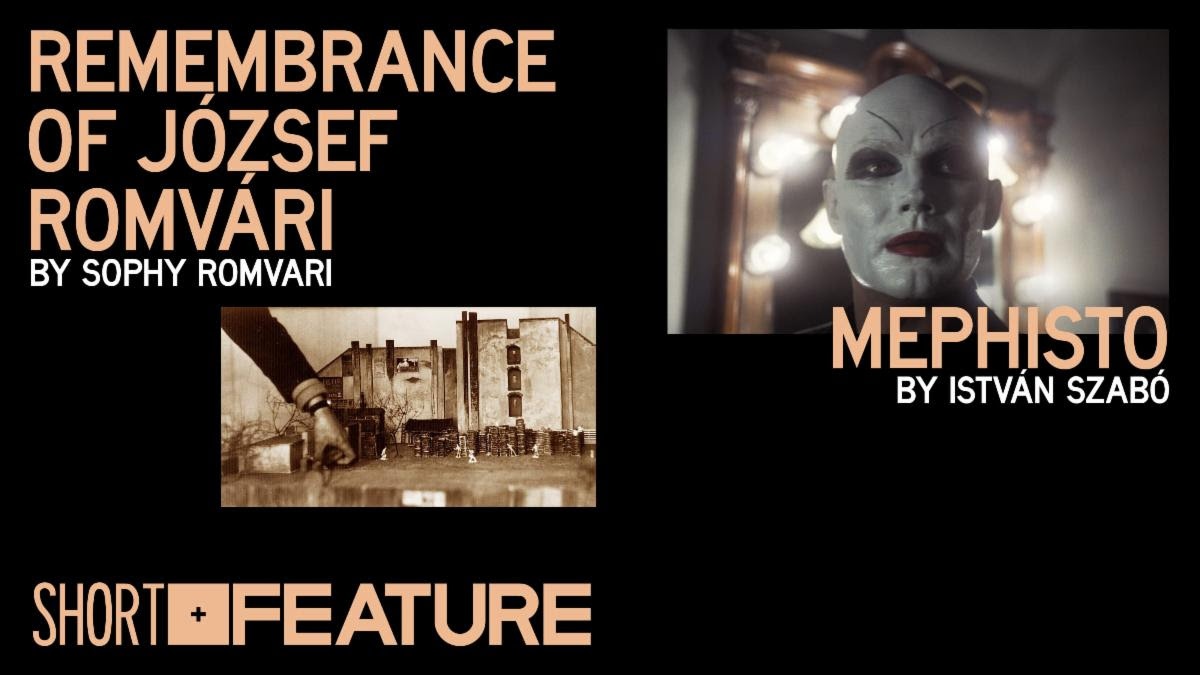 Art & Soul
Remembrance of József Romvári and Mephisto
A poignant work of personal film history and an Oscar-winning update of the Faust legend shed light on the life and art of Hungarian production designer József Romvári.
Tuesday, June 28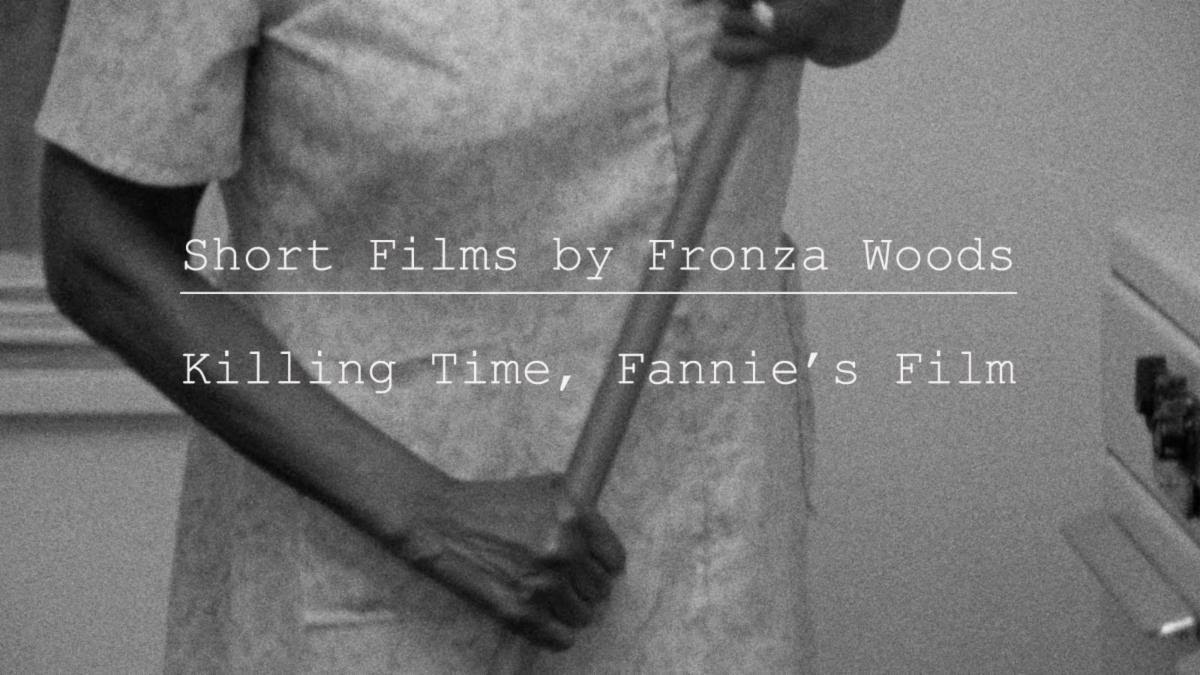 Short Films by Fronza Woods
Key works of the media-making movement that gave centrality to the voices and experiences of African American women during the late 1970s and early '80s, these revelatory, newly resorted shorts by trailblazing filmmaker Fronza Woods are no less impactful today. In Killing Time, Woods offers a wryly humorous reflection on the absurdity of existence via the story of a woman contemplating suicide, while in Fannie's Film, she gives vital expression to the hopes, goals, and inner feelings of a domestic worker.
Killing Time, 1979
Fannie's Film, 1981
DOUBLE FEATURES
Saturday, June 3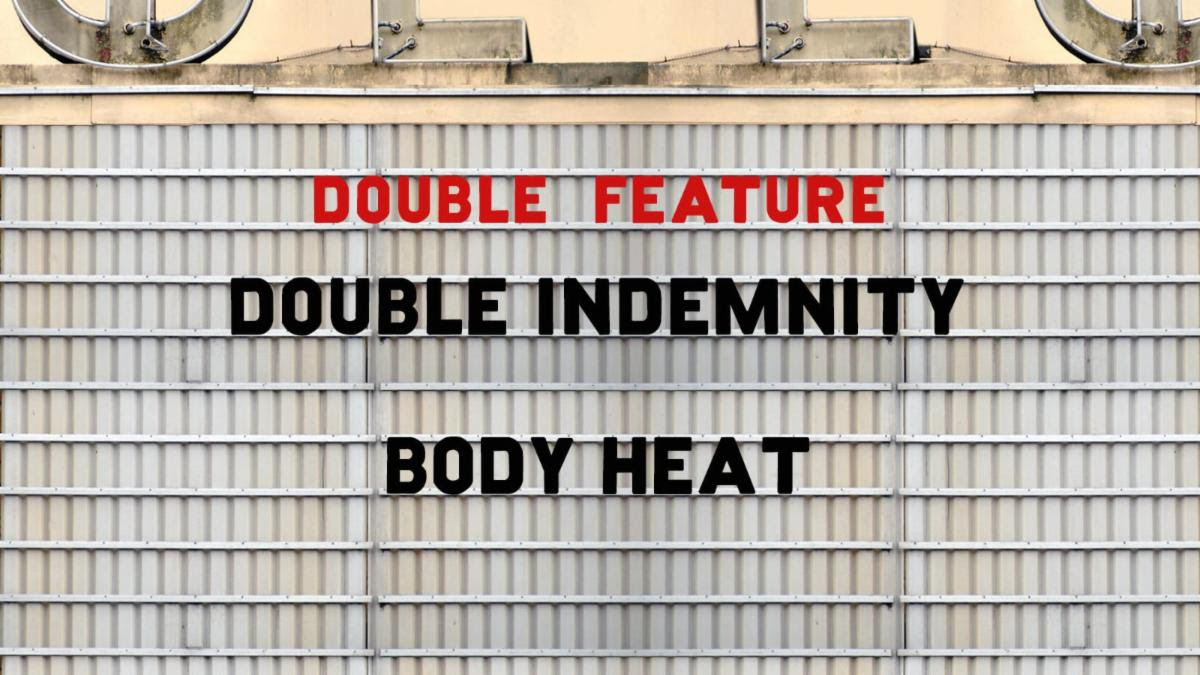 She's a Femme Fatale
Double Indemnity and Body Heat
Barbara Stanwyck and Kathleen Turner are femme fatales for the ages in a stone-cold noir classic and the sizzling 1980s sensation it inspired.
Saturday, June 10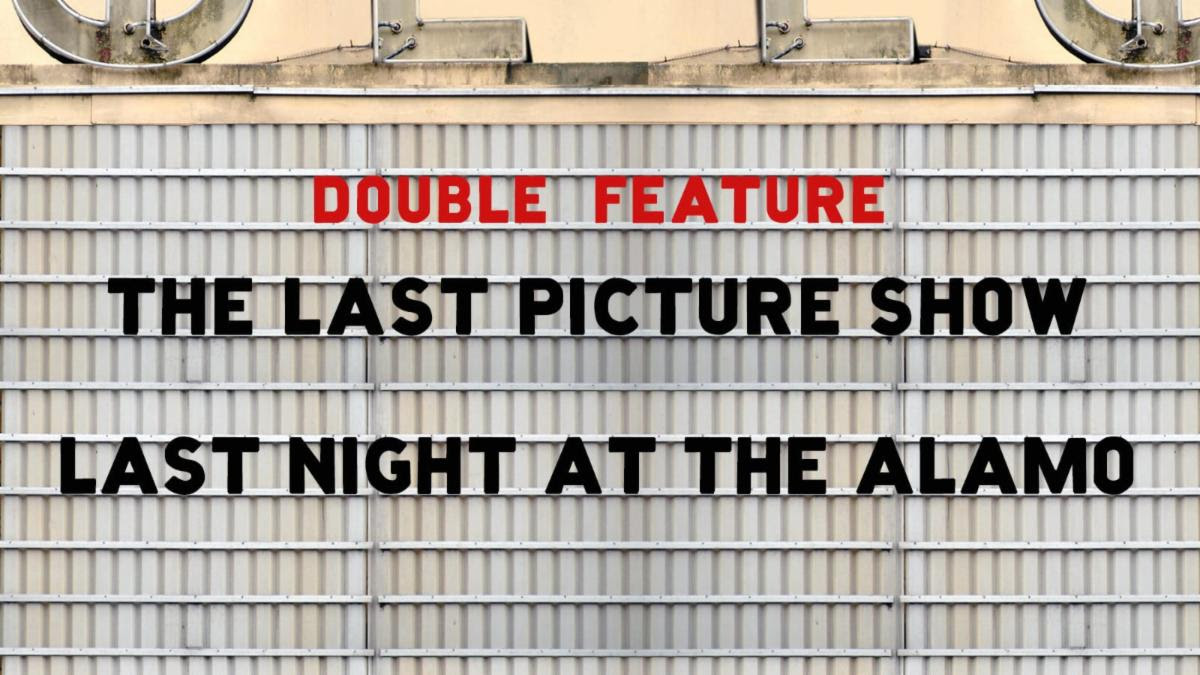 Last Stands
The Last Picture Show and Last Night at the Alamo
Two idiosyncratic Texas tales infused with humanity and nostalgia paint bittersweet portraits of fading communities in the Lone Star State.
Saturday, June 17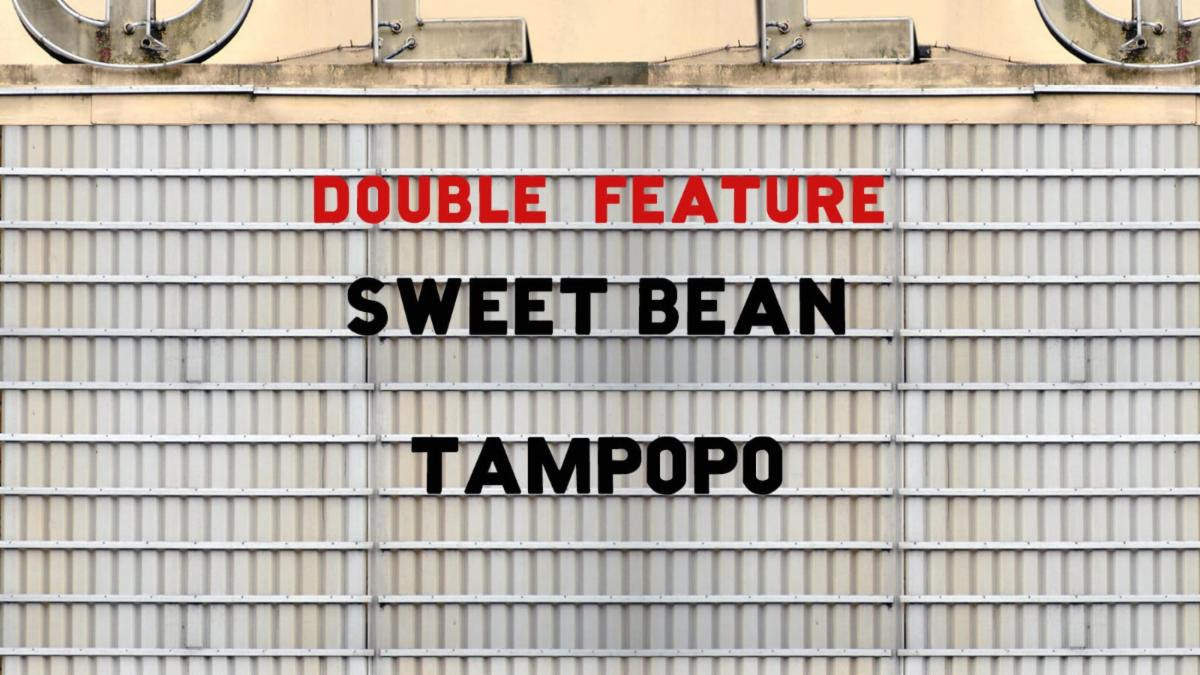 Itadakimasu!
Sweet Bean and Tampopo
The tastebud-tickling pleasures of Japanese cuisine take center stage in a compassionate human drama and a genre-bending "ramen western."
Saturday, June 24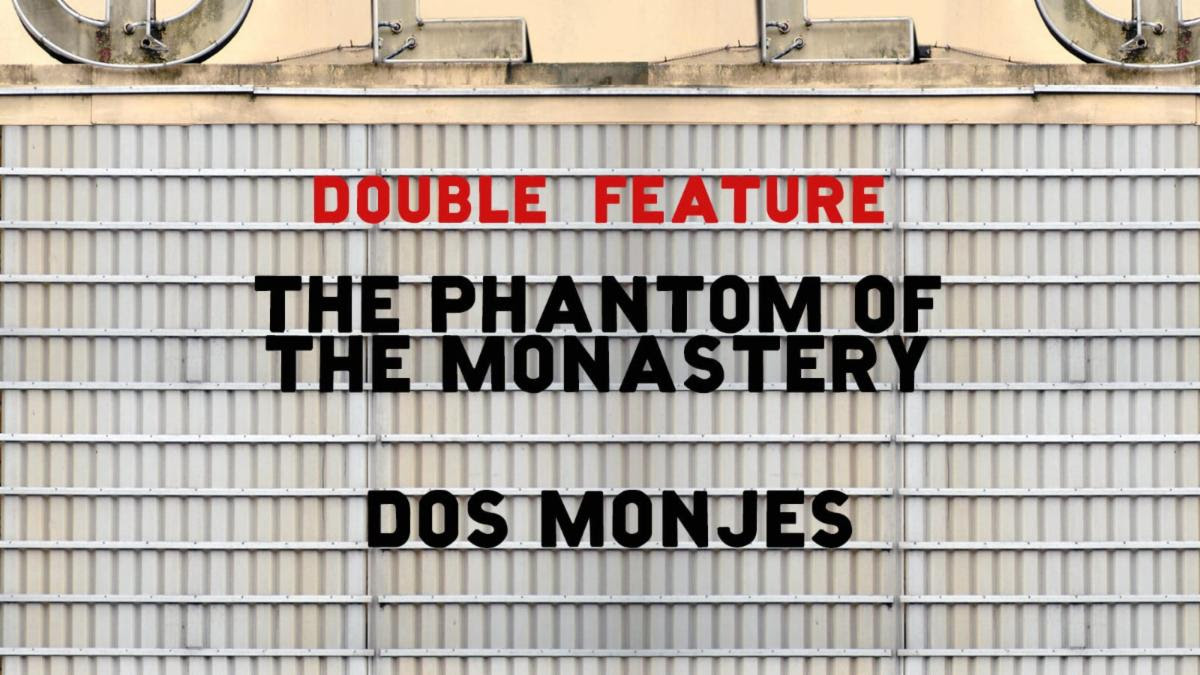 Felonious Monks
The Phantom of the Monastery and Dos monjes
Monks, mystery, and brooding gothic atmosphere abound in two monastery-set works of expressionist horror from the dawn of Mexican cinema's golden age.
PLUS: NEW ADDITIONS TO EXISTING SERIES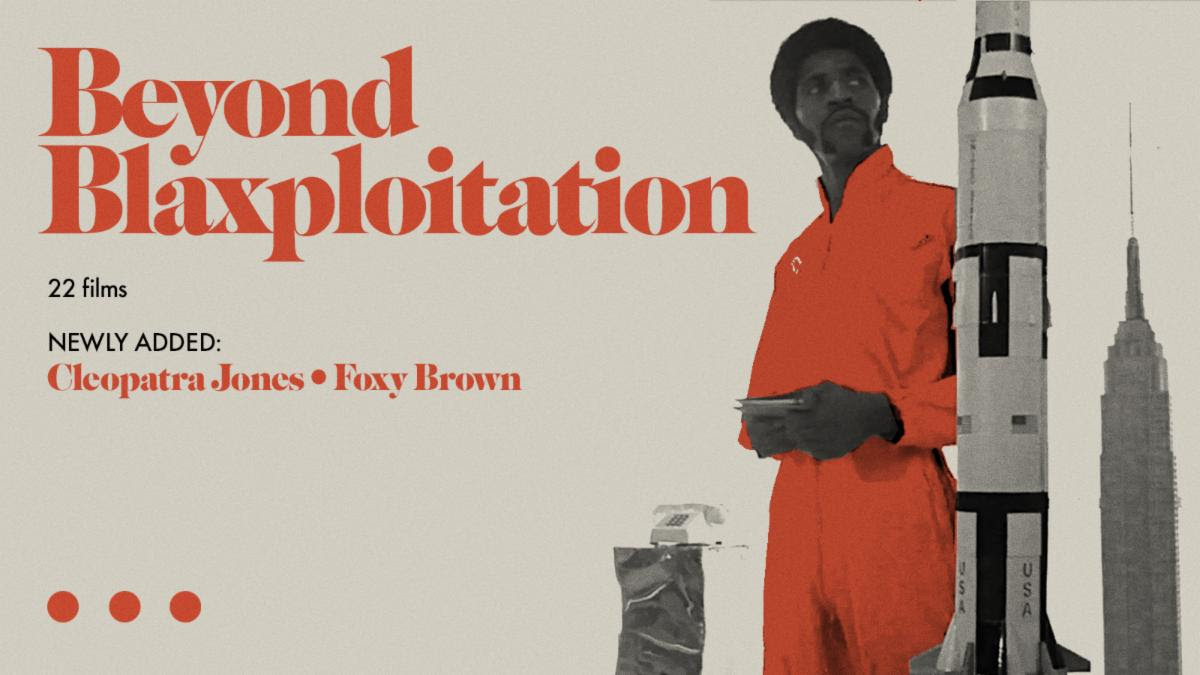 Now Playing in Beyond Blaxploitation
Seventies icons Pam Grier and Tamara Dobson play strong, resourceful black women whom you most definitely do not want to cross in these thrilling pulp classics.
Cleopatra Jones, Jack Starrett, 1973
Foxy Brown, Jack Hill, 1974
Complete list of films premiering on the Criterion Channel this month:
Anything Goes, Lewis Milestone, 1936
Atlantis, Valentyn Vasyanovych, 2019
Babes in Arms, Busby Berkeley, 1939
Beauty and the Beast, Christophe Gans, 2014
Body Heat, Lawrence Kasdan, 1981
Chameleon Street, Wendell B. Harris Jr., 1989
Chamisso's Shadow, Ulrike Ottinger, 2016
Charlatan, Agnieszka Holland, 2020
Children, Terence Davies, 1976
A Chorus Line, Richard Attenborough, 1985
Cinema Paradiso, Giuseppe Tornatore, 1988
Circumstance, Maryam Keshavarz, 2011
Cleopatra Jones, Jack Starrett, 1973
The Clock, Vincente Minnelli, 1945
The Darkside, Warwick Thornton, 2013
Death and Transfiguration, Terence Davies, 1983
The Deep Blue Sea, Terence Davies, 2011 *
Distant Voices, Still Lives, Terence Davies, 1988 *
Dorian Gray in the Mirror of the Yellow Press, Ulrike Ottinger, 1984
Double Indemnity, Billy Wilder, 1944
Easter Parade, Charles Walters, 1948
Fannie's Film, Fronza Woods, 1982
Fire Music, Tom Surgal, 2018
Five Graves to Cairo, Billy Wilder, 1943
For Me and My Gal, Busby Berkeley, 1942
A Foreign Affair, Billy Wilder, 1948
Forbidden Planet, Fred M. Wilcox, 1956
Foxy Brown, Jack Hill, 1974
Gentlemen Prefer Blondes, Howard Hawks, 1953
Girl Crazy, Norman Taurog, Busby Berkeley, 1943
The Gospel of Eureka, Michael Palmieri and Donal Mosher, 2018
Green Bush, Warwick Thornton, 2005
Hansel and Gretel, Len Talan, 1987
The Harvey Girls, George Sidney, 1946
Head On, Ana Kokkinos, 1998
The Hole, Tsai Ming-liang, 1998*
In the Good Old Summertime, Buster Keaton and Robert Z. Leonard, 1949
Joan of Arc of Mongolia, Ulrike Ottinger, 1989
Karen Dalton: In My Own Time, Robert Yapkowitz and Richard Peete, 2020*
Keyboard Fantasies, Posy Dixon, 2019 *
Killing Time, Fronza Woods, 1979
Laocoon & Sons, Tabea Blumenschein and Ulrike Ottinger, 1975
Lilting, Hong Khaou, 2014
The Longest Day, Directed by Ken Annakin, Andrew Marton, and Bernhard Wicki, 1962
The Lost Weekend, Billy Wilder, 1945
Madame X: An Absolute Ruler, Ulrike Ottinger, 1977
Madonna and Child, Terence Davies, 1980
Marlina the Murderer in Four Acts, Mouly Surya, 2017
Meet Me in St. Louis, Vincente Minnelli, 1944
Mimi, Warwick Thornton, 2002
Nana, Warwick Thornton, 2007
The Neon Bible, Terence Davies, 1995
Of Time and the City, Terence Davies, 2008 *
Owd Bob, Rodney Gibbons, 1998
Paris Calligrammes, Ulrike Ottinger, 2020
The Pirate, Vincente Minnelli, 1948
The Poseidon Adventure, Ronald Neame, 1972
Prater, Ulrike Ottinger, 2007
Presenting Lily Mars, Norman Taurog, 1943
A Quiet Passion, Terence Davies, 2016 *
'Round Midnight, Bertrand Tavernier, 1986
Samson & Delilah, Warwick Thornton, 2009
Seconds, John Frankenheimer, 1966
Stud Life, Campbell Ex, 2012
Summer Stock, Charles Walters, 1950
Sweet Country, Warwick Thornton, 2017
Taiga, Ulrike Ottinger, 1992
Victor and Victoria, Reinhold Schünzel, 1933
Zero Patience, John Greyson, 1993 *
Ziegfeld Girl, Robert Z. Leonard, 1941
*Available in the U.S. only