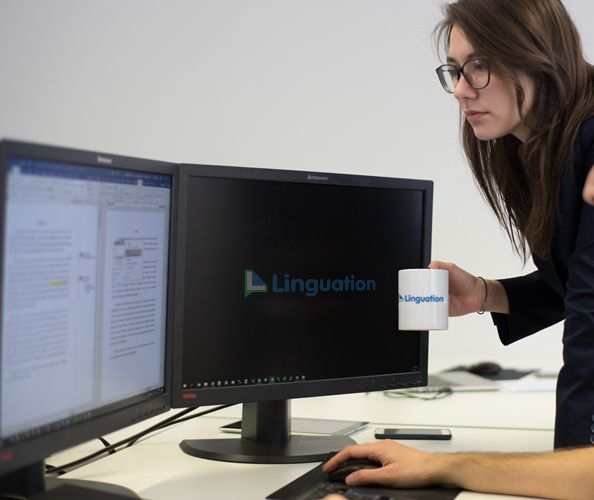 Throughout many academic disciplines, articles, publications and scholarly journals are a great resource for sharing ideas and facilitating discussions amongst academic peers from around the world. They offer a platform in which individuals can contribute their ideas to the wealth of existing knowledge in their respective fields. In this discipline, it is imperative that individuals are able to communicate ideas correctly and coherently with their peers. Linguation.com is extending their services to include the translation of academic documents, to foster the growth and development of ideas. The agency offers numerous specialists with the relevant background in academia and a wide selection of languages that are available for every translation.
The significance of academic translations in broadening knowledge across cultures
Regardless of whether a publication discusses ideas on scientific topics, or social research, an academic translation is key to communicating ideas from one language to another. Linguation.com houses a large network of professionals with the relevant academic background to perform every academic translation. A specialist with the knowledge of the subject matter will provide a quality translation of the text. They will assess the original document and identify key concepts and terminology that are crucial in communicating the correct message towards their peers. The expert will ensure that every word is translated as accurately as possible to avoid any ambiguous statements. Furthermore, they will ensure that the translation fulfills its purpose by adhering to the correct set of requirements that are specific to every discipline. Above all else, Linguation will always maintain the client's intellectual property, and ensure that the translation is an accurate representation of the ideas stated in their original document.
Diverse range of language options for the translation of academic articles
Language options will open the opportunity for academic papers to be reviewed by peers across multiple disciplines. A professional translation will ensure the facilitation of new research and further development of ideas. Linguation.com is continuously expanding their language options to support its clients in the translation of complex documents. Experts with the linguistic knowledge of the target language will deliver an accurate translation that will fulfill all industry requirements. They will utilize grammatical structures and conventions in writing that is commonly used in the target language, to convey the desired message or meaning towards the audience. Linguation will always ensure that every translation is fit for its intended purpose.
About Linguation.com
The translation of complex documents is always offered at Linguation.com. The online agency is located in Munich, Germany, and has garnered attention for their impressive range of language options and dedicated service areas. The agency is committed to providing a professional translation service that is tailored to the specific requirements of every client and their respective industry. The professional staff will impart their knowledge of specific translation requirements and deliver a translation that is fit for its intended purpose. No matter how minor a language may be, Linguation will always provide a native speaker with the experience to carry out a professional translation.