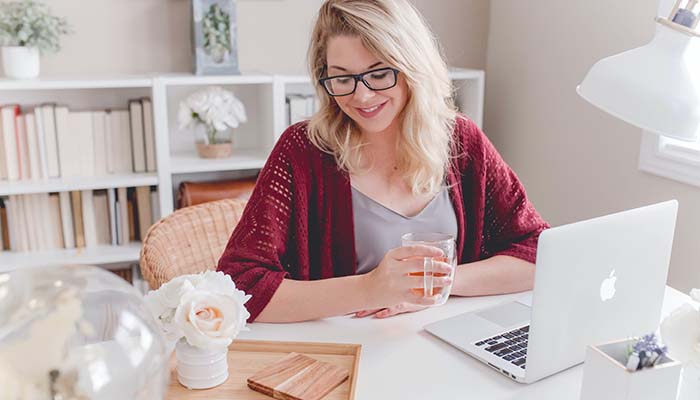 Broadband is a complete bandwidth data transmission that transports multiple signals and traffic types. The medium of transmission can be coaxial cable, optical fibre, radio, or twisted pair. The term broadband commonly refers to high-speed Internet access that is always on and relatively faster than the traditional dial-up access.
The broadband technology one decides to choose depends on several factors. These may include location, price, availability, and how internet access is packaged with other services (such as voice dialling and home entertainment). Broadband speeds are also essential element customers observe before choosing what brand to get.
Broadband speed is how quickly one can upload or download data using an internet connection. The average user spends more time downloading data such as music and videos, so providers typically provide a service with a faster download speed than upload speed.
Reviews on omdomestalle show that the growing household use of the internet also means an increasing desire for a good broadband speed and connections. The need for stable and efficient connections has spread to diverse places, with the home, not an exception. The growth of IoT makes the need not just limited to browsing webpages or streaming videos but also on performing essential household chores. With this increasing need, the following are ways to improve the broadband speed at home:
UPGRADING ROUTERS
Internet Routers vary significantly in functionality and price, but the upgrade is precisely to ensure the Wi-Fi broadcast has a broader range. When living in a large house, one is likely better off with a router that can pair with "repeaters" that broadcast signal into the home's furthest reaches. Smaller homes and apartments can generally get by with a more straightforward system.
PASSWORD WI-FI
The essence of a password on one's Wi-Fi device is not far fetched. While It's useful for keeping hackers away, it is also suitable for keeping neighbours from Netflixing off one's bandwidth, which will slow down internet connectivity. One has to use AES encryption, which is both the most secure and most speed-friendly security option.
CUTTING OFF UNUSED DEVICES
A way of increasing speed is to reduce the number of devices on the network. Having dozens of things tapping into the Wi-Fi at once can be problematic. One should plug anything one can into Ethernet and unplug anything connected but is not currently needed. That helps to make sure only the things that need internet get internet.
USE AN ETHERNET CABLE
The majority of people sometimes forget that wires still exist and do not always need Wi-Fi. A wired connection to the router is usually preferable to a wireless one. It's faster and more stable and can't be affected by other devices or large fish tanks. Of course, the downside is that it limits where one's devices can be, and it's less convenient. Nevertheless, in an attempt to improve connectivity speed, the Ethernet could do just that.
ELECTRICAL INTERFERENCE
Routers signals are affected by Halogen lamps, stereo or computer speakers, TVs and monitors, and AC power cords. The router must be kept as far away as possible from other electrical devices and those that emit wireless signals to improve internet speed. Placing the router on a table or shelf rather than on the floor can improve connections.
FILTER DEVICES AND BROADBAND ACCELERATOR
There are several devices available that are designed to filter out interference from a home phone wiring. These may help improve speed and, even if they don't, it can help stabilize the broadband line and make it more reliable.
Broadband speeds are relatively faster in urban areas than rural centres due to the increased need for users in such areas. Nevertheless, the internet in rural areas is up to par as companies like Bigblu help provide a fast and secure internet connection irrespective of where one lives.