Since its introduction, Tesla's Hardware 4 (HW4), the company's most advanced full self-driving computer, has been shrouded in mystery. Renowned Tesla hacker @greentheonly, or Green, has uncovered more details about HW4, providing valuable insight into its technology.
2-SOC Version and Camera Layouts
Green's analysis of firmware samples led to the discovery of the shipping version of HW4, internally referred to as the 2-SOC (System on a Chip) version. This version supports two possible camera layouts: the current one or an expanded one with added surround-view cameras, such as a front bumper camera and two additional side cameras. These cameras can run at a resolution of 2880×1876 and reach up to 45 frames per second. The main and backup cameras have unique specifications, with the vendor yet to be determined.
The new Global Navigation Satellite System (GNSS) is reportedly based on the Teseo V platform, while the radar system connects via Ethernet and operates on an internal IP address of 192.168.90.110.
Initial HW4 Camera Connectors and New Cameras
Initially, Green revealed HW4 with 12 camera connectors, and new cameras were expected to be used in HW4 vehicles. However, the first vehicles with HW4, specifically the Model S and Model X, have the new hardware but do not include the new cameras. As previously reported in our Project Highland article, Tesla plans to add a new camera to the bumper and one more to each side of the vehicle.
Two HW4 Setups and the 3-SOC Version
Green's latest findings show two HW4 setups: one with additional cameras and one without. Additionally, Green's firmware analysis has uncovered the existence of a 3-SOC version in development. The camera layouts for this version remain the same, but the internal deserializing routing differs.
Increased heat output from the GPU in HW4 has possibily led to limitations in its capabilities. The 3-SOC version could potentially address this issue by offering better heat dissipation or paving the way for new hardware. However, the exact purpose and development of the 3-SOC version remain uncertain at this time.
Tesla Semi Truck-related Findings
In another intriguing development, Green's firmware analysis revealed information related to Tesla's Semi truck, with the Battery Management System (BMS) and all three subpacks accessible over an internal ethernet network.
These discoveries by @greentheonly provide a comprehensive understanding of the advanced technology behind Tesla's HW4. As the most advanced full self-driving computer on the market, its potential applications and capabilities are undoubtedly exciting for the automotive industry and consumers.
As Tesla continues to develop and refine its full self-driving technology, it is crucial to address questions about its safety, functionality, and integration with existing systems. The world eagerly awaits further developments in the cutting-edge HW4 and the autonomous driving experience it promises to deliver.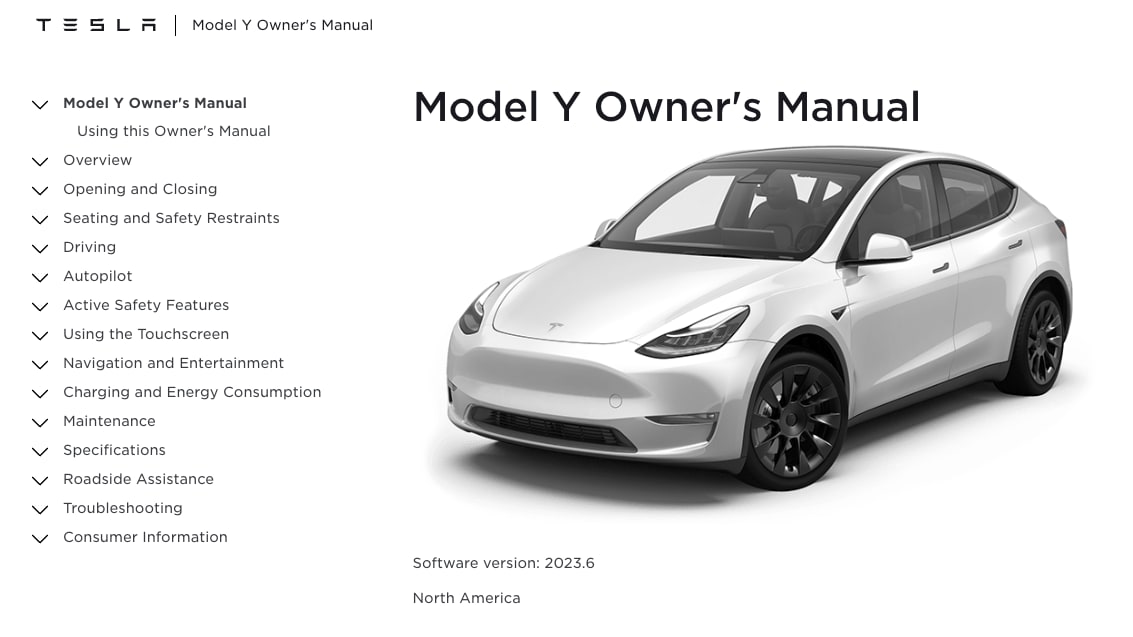 Randall and calGPT from Tesla Discord noticed several changes in Tesla's latest user manual bringing important changes to the maximum weight limit and distribution guidelines.
Weight Distribution and Maximum Weight
In the updated user manual, Tesla has made revisions to the guidelines for cargo weight distribution and maximum weight restrictions. Previously, the guidelines suggested distributing cargo weight between the front and rear trunks. The maximum load weight for the front trunk was 55 lbs (25 kg), the rear load floor was 130 lbs (60 kg), and the lower trunk compartment was 285 lbs (130 kg).
With the new guidelines, Tesla recommends distributing cargo weight as evenly as possible between the front and rear trunks. The maximum load weight has been increased to 110 lbs (50 kg) for the front trunk. For the rear trunk, the lower tub compartment now has a maximum weight of 88 lbs (40 kg), while the upper floor can hold up to 287 lbs (130 kg).
| Max Weight Guidelines | Previous Guidelines | Updated Guidelines |
| --- | --- | --- |
| Front Trunk | 55 lbs (25 kg) | 110 lbs (50 kg) |
| Rear Trunk – Lower Compartment | 285 lbs (130 kg) | 88 lbs (40 kg) |
| Rear Trunk – Upper Floor | 130 lbs (60 kg) | 287 lbs (130 kg) |
The new guidelines are across Tesla's models, including the Model S, Model 3, Model X and Model Y. These changes aim to improve the overall balance and safety of the vehicle when carrying cargo. Tesla owners should familiarize themselves with these new guidelines to ensure optimal vehicle performance and safety.
Update: We've updated this article to remove references to Multi-Collision Braking and Forward Collision Warning being reset to Medium since those changes were available in previous updates.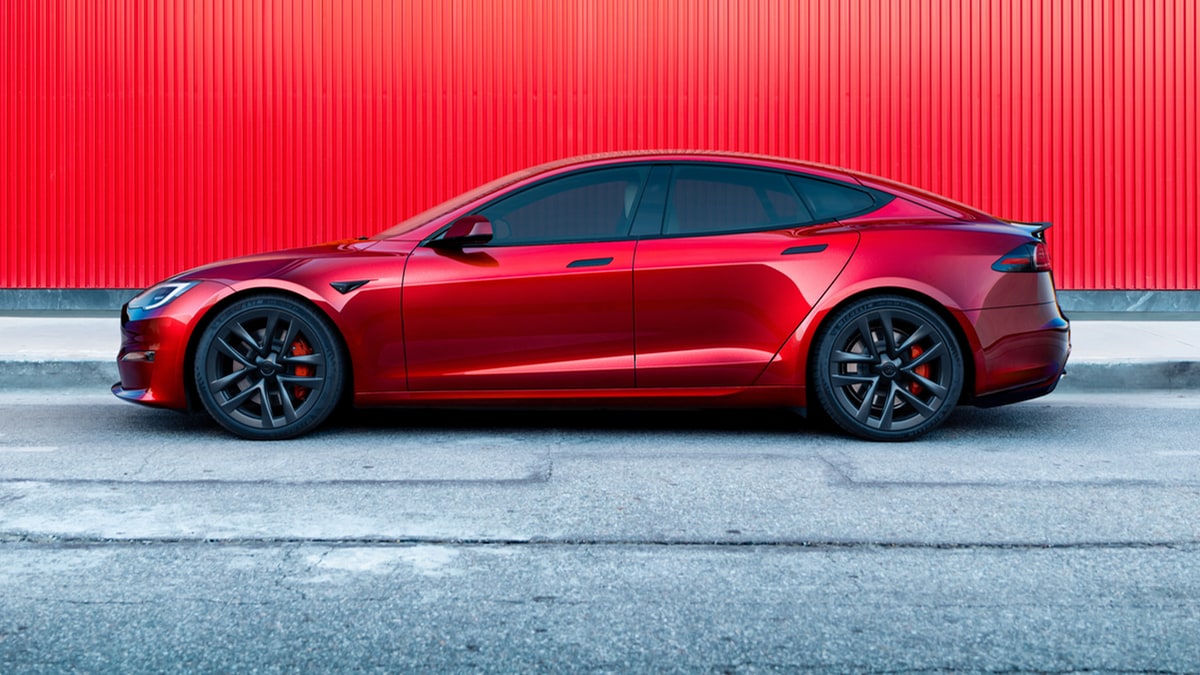 It's nearing the end of the first quarter and you know what that means – a Tesla push! The company is offering free Supercharger credits to buyers of their Model S and Model X electric vehicles in the United States and Canada. The offer is valid for those who purchase the vehicles before March 31st and includes 10,000 free Supercharging miles in the US and 10,000 free Supercharging kilometers in Canada.
These credits can be used at any Tesla Supercharger station and are valid for two years from the delivery date. Tesla has been known to use such promotions in the past to boost sales and encourage customers to make purchases earlier than planned.
However, despite the success of these promotions, Tesla CEO Elon Musk has expressed his desire to reduce the size of end-of-quarter pushes in favor of a more efficient and steady pace of deliveries.
Building on Strong Q4 Earnings
Tesla's end-of-quarter push comes after the company reported strong earnings for the previous quarter. The company beat expectations on both earnings and revenue, with earnings of $1.19 per share (adjusted) compared to the expected $1.13 per share (adjusted) and revenue of $24.32 billion compared to the expected $24.16 billion. The automotive revenue for the quarter was $21.3 billion, representing a 33% year-over-year growth.
Tesla has been making efforts to reduce prices on its cars worldwide, which has led to an increase in demand, as seen by the company's orders in January, which were almost twice the rate of production.
Tesla has also been expanding its production capacity, with factories in Austin, Texas and near Berlin, Germany, each having the capacity to make 250,000 Model Y vehicles annually. In addition, the company has installed the capacity to manufacture 100,000 Model S and X vehicles annually and 1.8 million Model Y and Model 3 vehicles across all of its factories. The company has also announced that its Cybertruck is on track to start production this year in Texas but will not reach volume production until next year.
Supercharging Benefits
For those new to Tesla, the Supercharging network is an innovative and valuable addition to the company's electric vehicle offerings, providing Tesla owners with a convenient and accessible way to quickly charge their vehicles while on long-distance trips. The Supercharging network currently has over 40,000 charging connectors worldwide, making it the largest fast-charging network in the world.
Tesla's Supercharging network is an innovative addition to the company's electric vehicle offerings, providing a convenient and accessible way to charge electric vehicles while on long-distance trips. These promotions, combined with the company's strong earnings and expansion of production capacity, show Tesla's continued commitment to innovation and growth in the electric vehicle industry.